It's been two years since I tried to overthrow Death…
Now, all I have to show for it is a life in exile without my lover and personal Grim Reaper, Brent Hume. He bargained his soul for my safety. If I could get him back, I would, but I don't have the first idea how. So I live for the night when Reapers bring nightmares to the living – and Brent visits me in mine. Doesn't make for a good night's sleep, but I'll take what little of him I can get.
When Death comes calling, sending me into an old foe's camp as a spy, my inner rebel awakens once more.
If I play my cards right, I might improve upon my growing Master Scrivener powers and finally free Brent so that we can be together for good. I know he'll do anything to keep me safe – even if it means I'll never see him again. And that scares the Hell out of me.
---
Genre: Romantic Paranormal & Urban
Title: The Reaper's Sacrifice
Series: Deathmark #2
Author: Abigail Baker
Publisher: Entangled: Select Otherworld
Source: NetGalley
Purchased: Amazon
Pages: 300
Date: 7.27.16
Rating: 5/5
---
Dear Reader,
The thing is, love wasn't a bond of convenience. We couldn't help who we loved. We couldn't stop our hearts from beating for a particular person because they're on the other side of the world, or the other side of banishment. Brent didn't see that. Or maybe he did but hoped that I wouldn't.
– Olivia Dormier
OH MY GOOOOOD!!! WHAT?!?! NO!!!!!!!!!!!!!!!!!!!!! WHY!!!!!!!!!!!!!!????????????????
So this is the second installment, but my first time reading this series or anything by this author. Needless to say, I was completely blown away by the writing, the world created, and the character, Ollie Dormier (is it bad that I remembered her last name because of the bad guys repeating it enough times?)
The book did a well enough job in filling this newbie in on the world the first few chapters, giving me enough info without overwhelming me or making me feel left out. I fucking LOVE Ollie and her dreadlock-covered stubbornness of a head. From what I gathered, she and her Southern lover were a couple of badass rebels who tried to overthrow their current government of Reaperville. They failed, and instead of being killed off, one was banished and the other was forced under the bad guy's thumb.
Two years later to the present time, and I'm introduced to a dejected rebel painting skulls on little kids in Montana. I don't know how she was in the first book, but I got a taste of what she must've been like, and really felt how low she must've sunken to be this sad person who really missed the love of her life.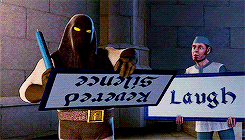 Her dad and dog are with her, the only comforts she has left, and just when she's begun to give up on everything and wait for things to get down on its own, something major happens: a person dies with her deathmark. What's a deathmark? Apparently it's a mark all Reapers have (God did I get that right? I'm too lazy to go check) that they put on humans; the mark (design significant to the "tattoo artist") being a sort of beacon to call on the soul's assigned Grim to take them home. When the guy who dies dons a mark she doesn't remember putting on him, shit hits the fan and her world is turned upside down. Not only is she forced to help the one man who literally made her life hell, she's now forced to willingly partner up with the other asshole and a bunch of people she's not keen on doing business with. She doesn't want to deal with anymore of this horrid array of politics. She just wants Brent back.
The first thing that caught my attention was this idea of a bunch of Grims being a part of some sort of organization/civilization. Helpers of death among us? How cool is that?! And I love Ollie's character. She's sarcastic but mature enough to have it be endearing. She's rebellious enough to keep her spark burning bright but is cowed enough to not do anything too rash (as of now) and- fuck, I don't know. She just felt like a really cool chic. There is nothing about her that could make me hate/dislike her. NOTHING. (Though if I had to pick one thing from the story, it'd be Brent's continuous notions that she should be happy with someone else. Like…. what? SHUT UP BRENT.) And that's a blessing, if nothing else. God only knows how annoyed I've been with other MCs…
Brent is not a man I know. The only reason I know anything is because of Ollie, so I personally got a bunch of suspense from this, always wondering if this seemingly dream of a guy was really good…. or secretly bad.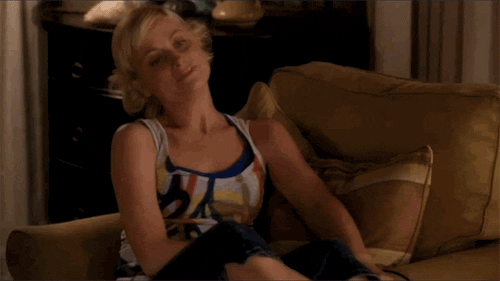 You'll have to read it to find out if I was right or not. And if you're anything like me, you won't regret this. The writing was beautiful and rich, flowing nicely when I read at a leisurely pace (no quick reading here, people), thick with details and monologue I didn't mind getting lost in. On more than one occasion did I feel what she felt, and that's pretty much how I got sucked in the rest of the way. I loved the characters, mainly Ollie and the way she felt about everyone else. Chad was a pretty cool grey area, Errol more so, and Delia… well. lol. I loved what she brought to the story, even if it was a bit of a scary thing for Ollie, whether she admits it or not (should've guarded your mouth better, hon!)
AND MY GOD but Brent totally got me when he referenced Mary Kay. You fucking adorable entity of a man. Brownie points for you, Hume. Gobble it up.
I'll definitely be adding the first book to my TBR list after this, and I NEED THAT THIRD BOOK NOW. I can't believe I'm over here needing the third book and the second one's only being released NOW. How sick is that? Definite recommend. Seriously.
Happy Reading
A Little Darling