With the silver murders solved and her training as a mage underway, Sunaya figured her life would get easier. But between the Chief Mage's packed schedule and the grunt work demanded of her as an apprentice mage, magic lessons are few and far between. Worse, her apprenticeship leaves little time for her job as an Enforcer, and without bounties Sunaya's money pouch is drying up – fast.
Even so, when Shiftertown Inspector Boon Lakin asks for Sunaya's help digging deeper into the murder of a fellow Enforcer, Sunaya has no trouble making room in her life to help him.
The trail leads them to a series of crimes victimizing shifters for the entertainment of vicious humans. Sunaya and her friends race to identify the perpetrators and free the survivors, and the stakes are heightened when she discovers one of the victims has a connection to her. But if Sunaya is not careful, she may end up a very dead shifter herself…
---
Genre: Fantasy
Title: Bound by Magic
Series: The Baine Chronicles #2
Author: Jasmine Walt
Publisher: Dynamo Press
Source: Amazon
Pages: 189
Date: 3.19.16
Rating: 4.75/5
---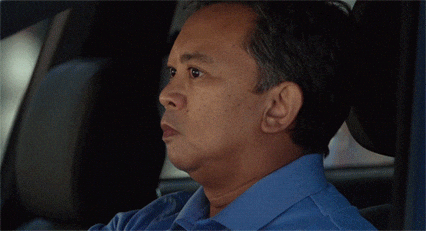 "If you're not concerned about your own safety, then be concerned for your family." The voice turned darker. "Meddle in our affairs, and they will pay the price."
This book was beyond entertaining! Not only did we get a good detective kick out of this, we also got to see the jealous side of Sunaya when Iannis's new pretty employee comes into play. It's not an obvious flirting thing since mages are trained from birth to control their emotions if they wish to control their powers, but it's the subtle way she remains calm and perfect, always there to interrupt Naya's training with Iannis, always seemingly there and with her mast- mentor.
Woman needs to watch herself if she's doing anything, because Sunaya will not hesitate to put her in her place.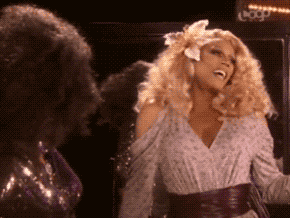 Just kidding, I wish she'd do something like that. *sighs* But right now it's a big no-no for a master and apprentice to get into a relationship, so even if she did admit to feeling things for Iannis, she can't act jealous. Damn.
Bound by Magic was a good read for me. It's not a solid 5 STARS because if I'm gonna be honest, this felt like a filler. You know, those episodes that entertain you but in the long run wouldn't be missed if they disappeared? You could skip this and still be up to par with the main plot of the series. HOWEVER, since this is a juicy bit with suspense and some detective work going on (figured it out 45% into the story) not to mention Sunaya's silent jealous streaks, I'd say read it, because God knows this was seriously entertaining!
So Sunaya is training in the Palace with Iannis as she embraces her mage heritage, but once again, her time with the Chief Mage is cut short. Feeling neglected despite knowing that he has a lot of work to do with cleaning up the cities, she decides to spend her time in a more efficient way… like helping the new Inspector find out where some missing shifters have gone.
I liked seeing her attempting to mend her two worlds together, and it was a nice surprise to see someone like Lakin come in. He's a good guy, and you know he's into Naya, but the woman just doesn't feel it. She knows it's a smart move to take someone great like him, but in matters of the heart, she just can't do it.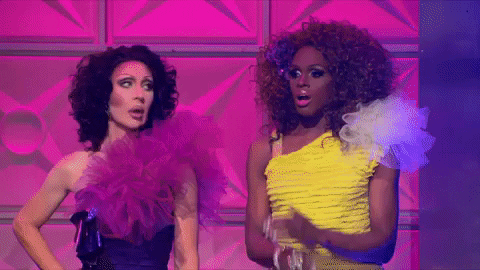 Shocking, I know.
With the missing shifters, the bank loans, Lakin, Iannis and the Resistance, Naya has a lot on her plate, which is why I can't completely fault her for NOT WARNING HER MASTER ABOUT THE- ugh. It was heartbreaking to see her forget every time they came together. But damn, when they came together?
I'm totally fucking with you, they're good boys and girls. Nothing happened XD But their chemistry! The sexual tension! You know it's just a matter of time before something happens, right? Anyway, this book shed some light on Sunaya's skills to show how she used to operate before becoming the Chief Mage's rumored mistress (such gossipers) and apprentice. I liked seeing more of her her combative/people skills because I didn't really get to read it in the first book. Lakin was also a nice distraction as a possible love interest, because really- how sad is it to love someone society says you can't be with? And who the hell does Chen think she is???
*sighs* Then again I'm totally assuming that the woman's gunning for Iannis. She could be aesexual for all I know. Is it so bad that I'm this obsessive over their non-relationship? XD All in all, it was a fun read! The ending was a bit awkward because it felt exactly like the last book's ending, but it was exciting all the same.
There was more magic and involvement in her town, a bit of freedom after being holed up in the Palace in the last installment. It felt a bit shorter than the first book, but that just might be because this book concentrated on one set thing, whereas the other one went from her life as an enforcer, to her new role as a prisoner at the Chief Mage's mercy, etc.
Writing style was great, plot was fun, and the action was on point. A few gasping moments for me, some laughs. Overall, a good recommended read if you're in for the ride.
Happy Reading,
A Little Darling