Dem
ons, ghouls, vampires, and syths. The Netherworld Division is an organization of angels and humans who are there to keep the escaped creatures from the Netherworld in check in this action-packed paranormal thriller.
Introducing Koa Ryeo-won, a half-blood vampire with an enchanted sword and a membership to the most elite vampire castle in Europe.
A vengeful demon threatens everything Koa has worked hard to protect. Not even Halston and his legendary infinity gun can stop him, but Koa's mother might be strong enough to do it — if only her curse can be broken.
There is one vampire that can help.
First stop, the Ivory Tower, where only the most notorious supernaturla beings are kept. But even that won't be enough. Koa must prepare herself to return to the place that nearly killed her. The Netherworld.
---
Page Count: 381
Published Date: January 17, 2014
Source: InstaFreebie
---
*****STARS: 5!*****
---
One.

She was terrified. She lay in a pile of rubble. Her heart raced too quickly for her to control her adrenaline.

Two.

Koa was outnumbered by Netherworld vampires that were ten times stronger than her.

Three.

She could barely move. Her head hurt from crashing into the stone wall.

Four.

Koa looked over at Bund who simply waited.
"Get up, you sneaky, stupid bitch. I've been waitin' for this."

Five.

Koa looked at that smirk on his white face and narrowed her eyes. "I won't kill ya. Naw, I'll slice ya up real nice, and present ya on a platter to King Greggan. How's that? And then, I'll roast that mother of yours right nicely."

Six.

A spark ignited in her head at the mention of her mother. Rage boiled within her. He had killed her father and now her mother was in his sights. She would harness that fear. She would fight like a madwoman. Rage filled every vein within her body, making her feel hot and sensitive to everything around her.

Seven.

Koa felt the power of her Lyrinian sword explode through her veins and let the rage loose.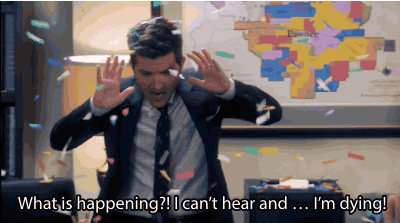 YES! I've officially found another author to stalk read. I LOVED EVERYTHING ABOUT THIS. The writing style, Koa's sarcastic attitude, her relationship with the perfect guy (even though he's her boss) and the magic that just seems to be her life. It starts with her chilling at home with her cat when all of a sudden, a strange noise is heard in the large mansion. It's bad guys, coming to her sanctuary. After sending them back to hell, she meets up with her boss who tells her what she already knows: it's time to move out and go incognito. The Netherworld has taken an unhealthy fascination with her, and she either needs to go into hiding… or quit the agency.
It's an exciting read with a secret organization protecting mankind from the likes of Others. You're thrust right into the action and life of an agent, and with the different POVs, you get a better sense of what Koa and the others have to go through.
My favorite part was when the story progressed. It went from Koa's life as an agent to an abrupt adventure down into the Netherworld, completely shaking the foundation and keeping you on your toes. The introduction to new characters along the line was also fun. There's a lot so not everyone gets the limelight, but I thought enough groundwork was laid out for these newfound friends and allies.
Halston was a very interesting counterpart to Koa's rough, naive nature. Though strong and slightly guarded, she's still an honest woman who believes in the special connection she shares with him. When he's introduced in the first few chapters, he comes off as a perfect guy who could do no wrong, a man with the plan and a secret love for one of his agents. After the shift in the story, his character also changed, and it was amazing in the way he suddenly had all these extra layers I never would have guessed at.
The climax teases you to what amounts as the bigger picture, but enough is done to satisfy your curiosity… until you get to the end. I loved seeing Koa grow up a bit, but her life may be one of my favorite things overall. It's just the way it was written, so smooth and enticing despite all the obvious problems she has.
You have to read this because of how different this goes from an urban fantasy novel with a mysterious young woman to a dark fantasy with adventures, heart-breaking secrets, and an ending that'll leave you wishing for the second one. The writing flow was good, the characters were a bit complex, and it was an overall fun adventure with some deep-rooted emotions in there.
Happy Reading,
A Little Darling