---
Dimitri Tasarov has never had a choice in what he was.
From infancy, he had been raised with the knowledge that he was a monster, an unlovable creature without a soul, until a single act of kindness threw his entire world into a tailspin.
Ava Emerson had always led a reluctantly sheltered existence. Friendship was a luxury that came with questions she couldn't afford to answer.
They were an unlikely pair. He lived behind his mask and his roses, and she lived behind her secrets, yet they shared a bond that could get them killed if anyone ever found out.
Times were changing. The city was in turmoil. The weak were unprotected and someone needed to make a stand. But Dimitri wasn't the only one with eyes on the north, or Ava, and they will stop at nothing to claim them both.
Can Dimitri keep Ava safe, or will the devil fall?
---
Page Count: 506
Published Date: July 16, 2016
*received ARC from author in exchange for honest review*
**bought copy for myself because it was so ridiculously great**

***WARNING: major kinky fuckery when the sexy times come on***
---
*****STARS: 5*****
---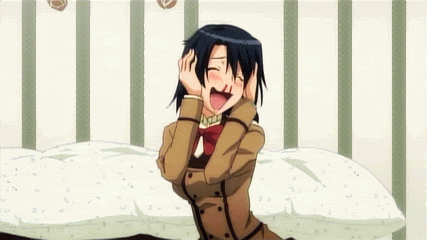 "It's a very small man who raises a hand to a woman," he said quietly enough for the trucker to hear him. "It's a dead man who raises his hand to my woman."
If I could rate this higher than five stars, I would. I totally would. IT WAS SO. GOOD! Like, I can't even put into words how badly I freaked out while reading. Sometimes I even had to stop to take in all the awesomeness and just- holy shit I don't know, breathe???
Ava and Dimitri have known each other for years, so they actually have history. It was the real deal for both of them, but for whatever sad, unknown reason, he left her. Broke her heart and disappeared from her life without a sound. Years later, he shows up again at her birthday party just as she's decided to introduce her current boyfriend to her parents. Her well-off, nice, very safe boyfriend.
Dimitri silently asks for help and Ava, with her best friend Robby (resident doctor), patches him up with a very disgruntled Jean Paul (her stepfather) overseeing it all. Unfortunately, Jean Paul hates Dimitri with a passion, but it isn't until the near end that you understand why. And trust me. It's heart-breaking.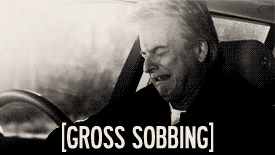 But I won't spoil it for you… and in all honesty I'm not sure I'd ever repeat what dark secrets I just read. *looks off into the distance*
Where do I begin with this piece of beauty? It had romance, and I mean romance. She goes for years wondering why the love of her life doesn't want a thing to do with her anymore, only to get him in the flesh? On her birthday? What would you do if someone you loved more than anything suddenly walked back into your life?
And then there's Dimitri, the guy with too many sins on his hands to ever consider holding Ava with them. Like her stepfather, he believes he isn't good enough for her because of the harsh life he leads in the criminal world, but when a moment to get everything he's worked for presents itself… can you blame a guy for taking advantage?
His goal is to claim one of the five seats held by the crime lords, and though he's technically a shoe-in, he wants the challenge: Jean Paul's vote.
All of the relationships in this was beyond what I hoped for. It had depth, mystery and kept me wanting to know more and more as the story unfolded. And the story! Fucking thing was like inception with all the little sub-stories and twists. Loved that so many things branched off of the big picture because it made the world that Phoenix wrote seem real. It truly gave the book life and depth, something you don't always get nowadays, in my opinion.
---
Favorite Line:
He could have announced he became a unicorn at night for the slack jawed expression his father gave him.
---
Only two things ever made the reading unpleasant, and they're more reactions than anything. Nothing to do with the story or writing, but rather the reading experience itself.
First thing: Ava's mildly naive actions. She's only done this a handful of times (maybe even less) but despite being in an extremely hazardous situation, she still presumed to go about her day like there wasn't a giant target tattooed on the back of her head. This drove me nuts, mainly because her careless actions brought about the major things in the stories. Makes me wonder how the story would've gone if she hadn't been so absentminded.
And my second thing ties to what I just complained about, and that is her very WISE bodyguard letting her convince him NOT to call Dimitri about a security issue. Like… what? He's been doing this for a long time so what's going on here, is Ava's charm that amazing? If that's the only excuse there is for a man who's supposed to be putting her life above all else (including her need for normalcy) then I'm afraid that's a very poor excuse.
---
If you don't know by now, Dimitri is Jean Paul's son from another union, and because of his mother, Jean Paul wanted nothing to do with him. Knowing that…
My absolute favorite scene in the whole book, despite all the other great and beautiful things I could possibly choose from, is actually an incident in the end involving Ava, Dimitri and Robby. Her best friend's drunk, and when he mentions that he wouldn't do anything with Ava because she's like a sister to him, he looks at Dimitri oddly and asks, "Hey, isn't she-?" I died. I just died.
It hints at the obvious fact that they're step siblings.
This is a Russian step-brother romance.
kyyyyaaaaaaaaaa-
*cough*
---
And damn… don't scare me with Millie ever again. Like when he kept thinking back to her in crucial moments??? All Millie Millie Millie??? I wasn't exactly all sane when she came up. I thought she was an old girlfriend or some other woman who'd touched his life (in a way none of us need it to) and it just drove me up. The. Freaking. WAAAAAALL. Every time he thought about her. How you gonna reveal it at the end? Do you enjoy making us suffer, putting us through all this anxiety of whether or not he'd in fact found another light for his dark self? Do you have any idea how that made us feel???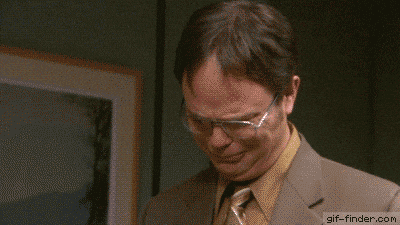 Slight mental imbalances aside, I really enjoyed this. I just love how much there was to devour! Phoenix just may spoil me if she keeps this up. You've gotta read this book, and if I'm not mistaken, it's currently only $0.99! (But do the work. Check the prices please.)
---
Get your copy now!
---
Happy Reading,
A Little Darling