---
Forbidden. Foolish.
Forever.
These were the first words that came to Fawn Cornwall's mind when she thought of the prince's offer to become her lover behind her boyfriend's back.
Her boyfriend, whom she had caught cheating on her.
But if she said yes to the Prince of Darkness — Fawn knew she would never be the same again. It would be everything or nothing at all. He would either love her… or break her.
And one day… he did just that.
---
Page Count: 293
Published Date: July 18, 2016
*received an ARC from the author in exchange for an honest review*
**bought my own copy because I'm crazy**

***WARNING: delicious kinky fuckery scenes***
---
---
****STARS:4****

"What does parthena mou mean?"

The prince smiled in the darkness. "Care to take a guess?"

"My…something?"

"You're half correct."

"So… what does the other word mean?"

"It's what I plan to take from you tomorrow night."

She gasped. "My soul?"

The prince scowled. "Very funny."
Yup it's official. There's something wrong with me. Because no matter how hard I try to stay away (okay I didn't try that hard), I keep coming back to this author's work. And this book's intensity certainly didn't help in my decision to feel better about all this!
The second half to the Prince of Darkness's dark romance duology left me a bit speechless. The writing style was hard to get used to because of how expressive it was to visually show the characters' constant reactions to the shit that went down every other chapter, but once I got past it, I found the rest of the story really alluring.
We saw a dark side of Reid that he doesn't let out often, especially now because of Fawn. Is it bad that I really, really liked that side of him? Or maybe it was the fact that he's about the darkest I've ever seen of Tee's men. The others may have done some bad shit, sure, but none were as mentally tortuous as Reid.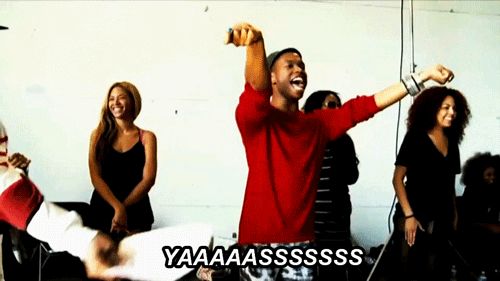 The romance started off sweet to put us in a better place after the ending to Part One, but then things started to get complicated, and dark. Loved it all and the way Reid's "fetish" with taken women made you believe that she wasn't going to last long, but at the same time, I didn't really buy it. If anything, this felt- as it has been since the first book -like they were just delusional about life. They were totally for each other and just fighting the inevitable! I didn't know who was worse: Reid for trying to convince himself that he was THE PRINCE OF DARKNESS, or Fawn, for continuously using Grant as an excuse to ignore all the little things she felt when she was with Prince.
With that in mind, the sexy scenes were….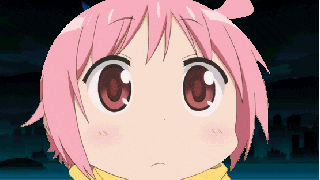 But I have to admit, he did a lot of things to her that made me wonder how she still came out a virgin. XD Then again, there are ways! I'll just give him and his magical fingers the benefit of the doubt.
I liked the sub-story in this, and the ending was just a bundle of shock factors. Like, dayum, that is the worse way to seriously miscommunicate! And what was that sound? Oh, never mind. It was just the shatters of my heart still on the floor. I cried sporadically (especially during the times when I thought it was really going to end T_T) but I mean, the opening frightened me enough into thinking the worse for Fawn, so thankfully the past wasn't repeated. I liked the major changes in some characters, and OMG but this was just pure fan service with all the old faces!!!! And the epilogue??? What a way to tease your readers…
I just overall enjoyed the dark theme to this thing. Reid's a fucking badass with a little twist in that sexy grin of his, and Fawn… well she's an idiot. And strangely, that has an odd sense of appeal for me whenever she did something. Can you be the damsel and comedic relief at the same time? God forbid Reid ever rub off on me…
---
>> Get your copy now <<
---
Happy Reading,
A Little Darling