Secrets, lies, and looming deaths – all things
Lainey Young deals with in a typical day of high school.
In her senior year at Northbrook Academy- a New England boarding school where the majority of the students and nearly all the staff are members of the Sententia, a hidden society of the psychically gifted -Lainey has even more to worry about.
Things like classes, college, her boyfriend, and, of course, the vision she glimpsed of her impending death. But to her surprise, Lainey realizes maybe she was wrong to distrust the Senator. She relaxes even further when he seems to accept her refusal to work for him after graduation.
But with her secrets mounting and the time to solve them running out, there's a final enigma Lainey hasn't yet encountered:
Daniel Astor doesn't take no for an answer. Ever.
---
Page Count: 208
Published Date: October 1, 2014
*received an ARC from Novel Publishing in exchange for an honest review*

*WARNING: minor spoilers if you haven't read the first book*
---
*****STARS: 4.5*****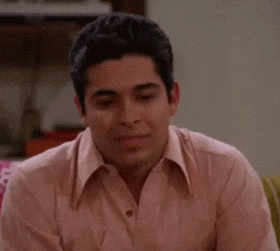 I will love you always. -L
OH GOD, this thing made me cry so much in the end! I just abhor — ugh I can't even say it, but this hardcore romantic does not like loss on the battlefield of love. No matter who it is.
Lainey's a senior now at Northbrook Academy and with the future plans of college and adult life underway, the last thing she ever thought she'd struggle with is the future of her own death… at her boyfriend's hands. She doesn't know how it'll happen or why, but soon enough, even that won't be the worst thing to worry about.
The suspense definitely got kicked up in this installment, and with Lainey's blooming relationship with 19-year-old Carter Penrose, hottie heartthrob of the bookstore, heating up in the wintertime, it isn't long before a whole lot of things get more complicated. Not only does she have to deal with the assurance that she isn't being pressured into anything she doesn't want to do, she's also having to deal with her powers and her possible future as Sententia's executioner.
Read like a true young adult, I thought this book handled adult-sensitive things very well while adding very real and legitimate scenes of teen life: (non-explicit) sex, rule-breaking, swearing (God is that really a thing though?) relationships, and situations that could cost you your life.
---
LISTEN UP
---
Personally, sex at fourteen wasn't a weird concept so if you're not comfortable with that, I highly suggest you skip this. You won't be doing yourself a favor in reading this only to later complain about sex among teens, let alone senior high school students who are graduating. The way I see it, if they're old enough to join the army, a very serious life decision, then I feel like at least some of them are old enough to know when they want to have sex and when they feel the situation calls for fucking swearing.
That aside… I really, really enjoy this series. Not only is Northbrook an elegant background, it gives us a sense of… I don't know, nobility? It makes everything that occurs seem more shocking because of the old-time reputation of the school. I just love the way something so old can be intertwined with kids today. Sure, they're rich kids and/or extremely intelligent able bodies who will most likely run at least half of the world by the time they're twenty-four, but people like Lainey and Amy make it even more special, more real and relatable, with all of their own personal drama and such.
---
The reason for the -.5
---
While I really adore this book, the only thing to bring it down for me was the way things were a bit too obvious. I don't know if I've just read one too many books, but the antagonist and their plotting was way too obvious. I could understand that it's for the reader's sake, but I was expecting a bit more surprise, like a second layer you couldn't see coming, for those who already saw what was. Did that make sense?
Needless to say, this book was suspenseful, adorable, full of teen and pre-college angst, and kept me involved until the end. Ah, the end. *cue tears*
Happy Reading,
A Little Darling