---
"Don't do it, Annika," he taunted. His eyes were no longer bright and charming but dark and intense, yet they still twinkled. He was temping, but was he harmful?
---
Aspiring rock star Annika Brisby thinks she knows where her life is going until she steps through a broken portal that leaves her stranded in a realm of fairies, vampires, and other mythical beings. Unable to return until it's repaired, she's rescued by wood nymphs who believe her sudden arrival is no accident.
After being taken in by a prominent family of elves, Annika finds herself struggling to resist the seductive spell of their youngest son, Talvi. Equal parts arrogant and alluring, the notorious heart-breaker seems like the perfect distraction for her homesickness.
Her new friends warn her that she'll probably regret ever laying eyes on him, and what begins as a casual fling quickly burns too hot to handle. By the time Annika learns the consequences of their forbidden trysts, Talvi's already under her skin and dangerously close to her heart. But on the journey home she discovers that there's a mountain of secrets that he's not telling her, and Annika can't help wondering who's really in danger.
---
Page Count: 418
Published Date: November 11, 2010
*previously titled Balkan Magic, The Misadventures of Annika Brisby*
**FREE ON AMAZON but always double check your prices**

***WARNING: sexy times God daayyuum***
---
*****STARS: 5*****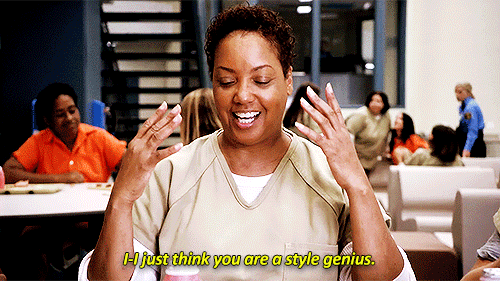 "I've lived all around the world, but mostly in the States."

"The states of what, madness?"

"The United States of America." Annika tried not to grin at his joke. His eyebrows rose slightly as he made the connection.

"Ah yes… I've heard rumors about American girls." An amused grin played on his lips and he gave the tiniest nod of approval. "You'll have to tell me if they're true." He tilted his head to one side, letting his eyes wander over her curves. "Although I have to say… I'd rather you show me."
AAAHHHHH I JUST CAN'T WITH THIS BEAUTIFUL THING!
So I read this four months ago and I can still get lost in it if I open to a random page. Absolutely one of my favorite books ever. Cannaday has an interesting way of writing, something nearly similar to Laurell K. Hamilton in the sense that it's a lot, with a constant stream of lines until the next chapter, but it maintained a narrative tone, allowing me to be in everyone's mind with a sense of being there rather than just in Annika's head. If it's a good book, or if you're really into it, you'll wish the pages never stopped. That's exactly how I felt with this book.
I started off a little uninterested because, okay, I'm an impatient person, but after those first two pages of normalcy and romantic issues, I was curious. Annika Brisby was a very interesting woman, a young thing trying to figure out why she felt like a fish out of water, despite having all the things a sensible woman could ask for.
I love when the scenes change, so I was pretty much on board when we went from distraught engagement to a getaway in Europe. And the moment she met the start of her real story in that bookstore?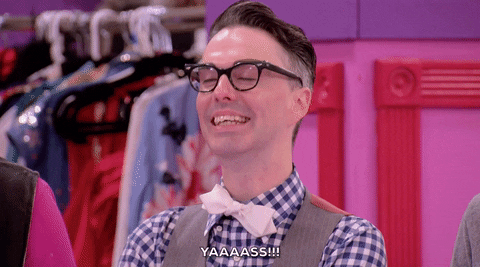 Talvi's so freaking hot and Annika's just this hilarious, free spirit who, for once in her life, finally feels like she may belong. I just love this elf so much, and to see so much good happen to Annika was a little more than breath-taking. I mean let's be real for a second lol it's a book, a bundle of pages put together. And yet I could still be buried under all these fucking feels just by taking in the story. *sighs*
It was an epic story full of adventures one right after the other. So many things happened, and there was just so much that I feel like I got a real steal out of this! Annika's a flighty soul unable to find a place worth rooting into, and then here's this playful, soulfully deep elf hiding behind a beautiful smile and Mischief for an eye color. They're so opposite, but still so similar in the throes of passion. It's…. it's fucking amazing, is what it is.
All of it. Every single little bit. The plot was a simple thing, but it was the collaboration of stories and mini adventures that made this so much more amazing. It's the near definition of fantasy, being taken into a magical world that has too many riches to be anything more than…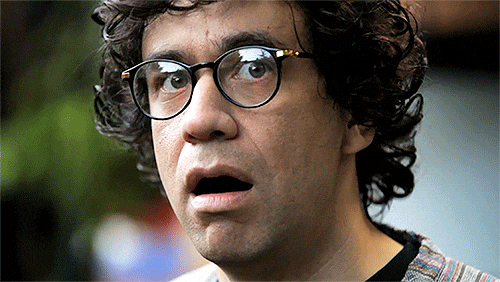 This is a high recommend not only because it's one of my favorite books, but because there's so much in this thing that I find it very hard to believe it's free. And even if it one day wasn't, it's still definitely more than one measly book. You don't understand how much there is, and I feel like a fucking parrot. There's a lot. It's like the fun and flirty elf version of the Odyssey but instead of an estranged married man you get a single rock star chick just trying to find her place in the world.
It's funny, silly, serious, heartbreaking, suspenseful, demanding, infuriating, exciting… can I just use the word epic and be done with this?
Happy Reading,
A Little Darling