---
Act like a lady. Don't swim in the waterfall. And whatever you do, never steal into the woods for a romantic, moonlit ride.
---
For as long as Pippa can remember, she's looked forward to her eighteenth birthday.
The number represents freedom- and the end of her boring lessons with dreary tutors. Unfortunately for the princess, it's also the age she is expected to marry Lionel, the stern prince of Vernow.
Eager to escape her future with Lionel, Pippa convinces her Father to hold a traditional marriage tournament. Thirty men travel to Lauramore to compete, including Galinor, the dark-haired, blue-eyed prince of Glendon.
Galinor is everything Pippa dreams a prince can be. He's handsome and strong, virtuous and true. Immediately smitten, Pippa decides she will do everything in her power to ensure Galinor wins the tournament- even if she must convince her friend Archer to win it for him.
Dragons and fairies, poison and lies – Pippa will let nothing stand between her and Galinor's future.
But despite how well the tournament begins, Pippa may soon learn even the right prince can be the wrong man.
---
Genre: YA Fantasy
Title: Pippa of Lauramore
Series: Eldentimber #1
Author: Shari L. Tapscott
Source: Amazon
Pages: 402
Date: 2.18.16
Rating: 5/5
---
Dear Reader,
If you want a little excerpt click here. Otherwise, I'm gonna continue… I found this because I'd been avidly searching for "competing" themed books/series. I have a bit of a hard-on for these kind of things, so imagine my giddiness when I found this on Goodreads! And I've got to say…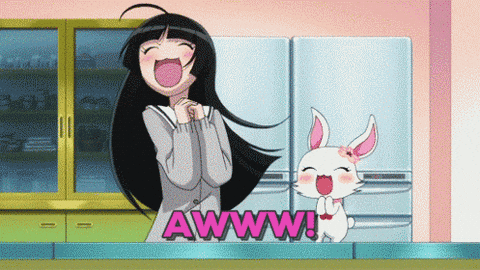 This was so good! I loved Pippa because she was a type of princess who sucked at all the lady-like things. Girl can't sing, can't sew, can't sit and gossip to save her life. She'd rather be out exploring, and her poor father blames himself for letting her be so influenced by her older brothers and their male companions. But it goes beyond her reputation as a free-spirit. Throughout this book, Pippa had her flaws. She had the small things that didn't exactly build up to a meek, pure-hearted princess. And I loved that about her, especially when she realized her flaws and attempted to fix them. Don't you just love character development?
The competition throughout the story was good, and I actually enjoyed the men a lot more than I thought I would've. Irving was just adorable, and I thought it interesting that Galinor, Pippa's chosen, was someone so handsome but so… incapable of doing the tournament himself. Aside from a few combative skills, majority of them would've been impossible if not for a certain pair's constant aid.
Archer is one fine piece of character. I loved the way he was introduced and how we see that their relationship is strained. The romance was expected because of the blurb, but if I hadn't read it, I feel like the romance would've come a bit out of nowhere. You can totally guess it with the way they're always at each other's throats or monologuing about the person, but when things started to get heated? I was just kinda like, "Oh, okay. This is happening."
If I had to name one problem, it was how easy the ending was. The anticipation gets built up so high, that I was expecting something more dramatic. Not something so… convenient. However, it's not so much convenient as a consequence to a poor choice, so I guess I can't really complain. The ending was sweet, and overall, this was a great read. Loved Pippa and her headstrong character, loved the lords, the writing style, the setup, the humor, but most of all, I loved Pippa's subtle character development.
Happy Reading,
A Little Darling