It's one thing to bring the woman you love back into your life.
It's almost another to try and keep her there.
For Dex Foray, convincing Perry Palomino to open herself to their burgeoning relationship has been more challenging than hunting ghosts, battling demons and stalking Sasquatch combined.
Add in the fact that the only way they can keep their Experiment in Terror show running is to take on a third partner in the form of the mysterious Maximus Jacobs- all while investigating a sinister voodoo sect in New Orleans -and you've got the perfect Southern storm and a recipe for disaster.
Luckily, Dex has never been one to back down,
even when his life- and heart -are on the line.
---
Page Count: 438
Published Date: June 22, 2013
*Come Alive is told from Dex's POV*

**WARNING: major sexy times**
---
*****STARS: 5*****
So funny story: I thought I hadn't read this, only to then see my own review on Goodreads! For the life of me, I could not remember reading this. After reading the review, I began to recall snippets. And then I understood: I'd intentionally blocked it out because it was just too heart-breaking for this hardcore fan.
I leaned across her and looked up at him. "I thought Canadians were supposed to be polite."

"Not when Americans are wasting our time," he said.
This is told from Dex's POV, and if you don't know him, he's the type of man who's both an asshole and a pervert but in the most hilariously delicious way. I've loved him for as long as I can remember, and when he's with Perry, it's even better. They're definitely in the top three of my favorite couples' list. She's so chill and awkward and warm, and he's this crazy force and compliments every inch of her whether she wants to admit it or not.
I missed Perry's POV but it was fun being in Dex's mind. What wasn't fucking fun was when the bad guy got her fucking claws into him and he actually was enamored by the bitch like NO STOP IT!!!! I mean, shit, poor Perry! He's trying so hard to get her to trust him again, and she's trying, too, and then he has to go and fuck it up by listening to other people and getting trapped by voodoo- ugh. I could kill him.
I mean was it his fault? Okay, no, but still. I didn't enjoy it. Too heartbreaking for me. They've been through so much in this series. Perry seemed a lot more insecure, and while I could understand where she was coming from, her reasons still seemed… I don't know. Just not what I was expecting. Then again, it's been a while so maybe I'm not as in touch with her as I think I am. But seriously… thought this was great, at the same time I wanted to die. I do not like the thought of him looking at another woman, even if there is magic doing it. Every single time Bimbo Baggins came up to cock something I was just like-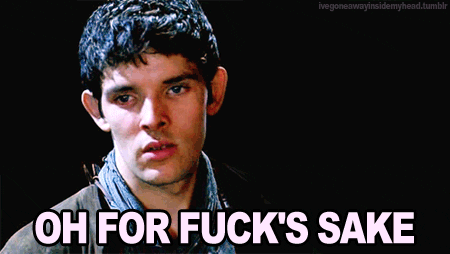 GO AWAY YOU SHE DEVIL AND BE BITCH SLAPPED BACK TO HELL!!!!!! Fuck, no wonder I tried to forget about this. But now that the last two installments are out, I can now reread it (which I did) and remember it because I know that all will be well after Ashes and Dust.
You seriously need to get into this series. It's ghost hunters but BETTER because it's real (ha) and it's got Perry and Dex as its hosts. I absolutely love them. He's hot and beyond overbearing, and she's sweet with a wicked streak to match his own. They're so perfect together. So while I missed Perry's voice, I still did enjoy Dex's limelight.
Was this creepy as hell? Hell. Yes. Zombies in New Orleans baby, and we finally get to see a little more of the big picture that'll soon rear its ugly maternal head. And in all honesty I'm quite embarrassed that I made myself forget about this, all because I couldn't handle a little lick and kiss between him and someone who was sooo fucking not Perry but seriously I'm good now. Really.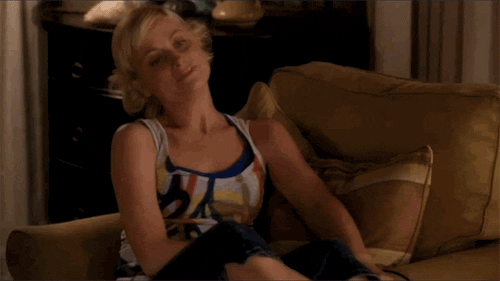 Yeah there's no fucking way I'm okay.
Happy Reading,
A Little Darling