The King of Wall Street is brought to his knees by an ambitious bombshell.
I keep my two worlds separate.
At work, I'm King of Wall Street. The heaviest hitters in Manhattan come to me to make money. They do whatever I say because I'm always right. I'm shrewd. Exacting. Some say ruthless.
At home, I'm a single dad trying to keep his fourteen-year-old daughter a kid for as long as possible. If my daughter does what I say, somewhere there's a snowball surviving in hell. And nothing I say is ever right.
When Harper Jayne starts as a junior researcher at my firm, the barriers between my worlds begin to dissolve. She's the most infuriating woman I've ever worked with.
I don't like the way she bends over the photocopier
–
it makes my mouth water.
I hate the way she's so eager to do a good job
–
it makes my dick twitch.
And I can't stand the way she wears her hair up exposing her long neck. It makes me want to strip her naked, bend her over my desk and trail my tongue all over her body.
If my two worlds are going to collide, Harper Jayne will have to learn that I don't just rule the boardroom.
I'm in charge of the bedroom, too.
---
Page Count: 228
Published Date: August 24, 2016
Buy Your Own Copy:
*received an ARC from Social Butterfly PR in exchange for an honest review*

**WARNING: sexy times. You know, in case the blurb didn't clue you in**
---
About the Author
---
USA Today bestselling author, Louise Bay writes sexy, contemporary romance novels – the kind she likes to read. Her books include the novels Faithful and Hopeful and the novella series' The Empire State Series, What the Lightning Sees and Calling Me. The novels and the series together are stand-alone although there are some overlapping characters.
Ruined by romantic mini-series of the eighties, Louise loves all things romantic. There's not enough of it in real life so she disappears into the fictional worlds in books and films.
Louise loves the rain, the West Wing, London, days when she doesn't have to wear make-up, being on her own, being with friends, elephants and champagne.
She loves to hear from readers so get in touch!
---
Connect with Louise:
Facebook || Twitter || Goodreads
Amazon || LouiseBay
---
---
*****STARS: 5*****
I pulled back and she looked up at me, mouth open. I placed my hands against the wall on either side of her head.

"What?" she asked.

"I'm your boss."

"Don't worry. Whatever happens, I'll be filing my sexual harassment claim in the morning." She reached into my pants and wrapped her fingers around my hardening cock. "You might as well make this count."
I really liked this one. My first time reading any of Louise Bay's work, Max King was too yummy not to drool over. The fact that this book started off with our MC hating his guts was even more hilarious, and it fed my addiction for the hate-first-love-after romance types. I loved the way they came together, how he tried to avoid her and she tried to do everything to please his prickly self.
 And then the sexy times came up.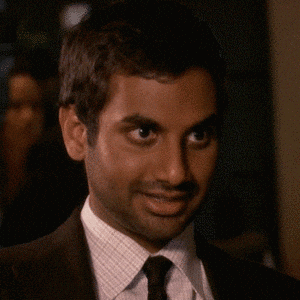 Let's just say I was very happy. Very happy, indeed. It was totally inevitable when they'd come together, but seeing them try to work it all out was the main piece of this delicious fest. I had a bit of a rough start with Harper because she was so hard on the poor guy, and seeing her so insecure when she never had a reason to be was a bit difficult to accept, but soon enough I just accepted it as part of her character. Max really has his work cut out for him, but it's all worth it in the end.
The writing was great; I clearly heard Max and Harper's voices in my head when their POVs came up, and it all just gave me the good feels. I loved her friends and his sisters, and how sound-minded they all were, being the voices of reason whenever he or she would be blinded by… outside forces. *cue dramatic music* Definitely a book I recommend you read. It's funny, hot, a bit tearful if you're a total romantic like me, and totally satisfying.
Happy Reading,
A Little Darling