Raised in fear of her power.
Sold and betrayed by her lover.
Allyn escaped the hunters once before. As a witch, she risks capture every day. Now, she lives in the slums of the opulent kingdom of Elastria, where the Winter Winds are brutal, and force everyone into their homes for the entire season. When one of her best friends receives an invitation to the end of season Winter Ball, Allyn would rather sulk about her boyfriend leaving her instead of partying at the most exclusive club in the kingdom.
A chance encounter with the crown prince of Elastria sparks hope for a brighter future, one where she might find true love. All hopes are dashed when she's tricked by her ex-boyfriend and turned in for the bounty on her head.
Now, a prisoner in an eerie castle where the servants are… peculiar, the walls whisper, and the prince's mysterious twin brother struggles with the decision to keep or kill the witch he's hunted and once lost, Allyn struggles with the desire to tame the beast within the prince, or escape to freedom.
The curse of the castle is strong. But, the magic hiding inside Allyn might be more powerful than she or the prince realized.
Discover an enchanted world of witches and a cursed prince in this dark modern retelling of Beauty and the Beast by New York Times bestselling author, KN Lee.
---
Page Count: 116
Published Date: August 22, 2016
Publisher: Patchwork Press
[Currently unavailable on Amazon, will check back later]
---
****STARS: 4.5****
I got the feels with this but the end was a little…
She didn't want to be a princess. She just wanted someone to be good to her.
I love The Beauty and the Beast so you can imagine my excitement when I heard that KN Lee was coming out with her own rendition. Not only did she sneak in a few references to the original story, she also made Academia her own. Totally owned it.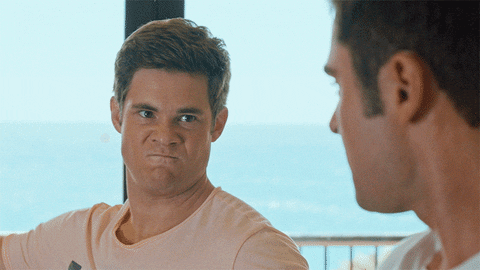 Totally figured it out halfway through and I adored the little hints at how to break the curse. Brownie points, Lee. Now, I got the feels from this, and God knows I loved the world Lee created, but the second half felt a little… rushed. The first half was great and it really built up on the world and the characters introduced, but-
---
Spoiler
---
-around the time we get to her confrontation with Lennox, the story speeds up. Now, I know it's only 116 pages but the second half's pace compared to the first made it seem unbalanced. There was depth and patience to introducing the story, but when she finally met Lennox and 'the problem', mere chapters took over explaining: how she figured everything out, the party, the other kingdom they're visiting, her father's situation, her epiphany, how she broke the curse, how deep Lennox actually was, and how they all lived happily ever after. 
If the second half hadn't been left with so many big things, it wouldn't have felt so rushed through. I thought at least the party deserved some good pages, since Lennox is risking a hard slap on the wrist for coming back to a place he was banned from, you know? We're being introduced to these fae, why not get more than a hi and bye? Then there's her father. I liked his role in this, but Allyn went from A to E in a single page and that kind of threw me off. Just things like these would've been helped with a few more pages, only because they introduce so many other new things. 
---
END OF SPOILER
---
I do not regret purchasing this story despite the ending feeling a little rushed, and I actually really loved this. I love the thought of kingdoms being the new form of government. Lee did a great job in mixing modern times with the old feel of magic and myth. Her writing was good, and she gave Allyn a rather endearing voice, a young woman let down one too many times just wanting some love in her life.
Conall was a cutie, a genuine prince and every woman's dream. His introduction was pretty hot, but again- ugh I can't even tell you. You'll just have to find out for yourself. And then there's LENNOX and- ugh. He's like every parent's worse nightmare. (He can haunt me anytime)
Overall, this is definitely a story to check out. I loved the characters, LOVED the world, and I realllly hope the author decides to do more in Elastria and the other kingdoms.
Happy Reading,
A Little Darling