Zoey Daniels has been tossed from foster home to foster home, where she grows up fast and tough.
When she is placed in her "last-chance" home, she finds a reason to stay and turn her life around: her foster sister, Lexie, who is paralyzed and confined to a wheelchair. Zoey will do anything to keep her safe. After high school, Zoey is hired by a special government agency, the Department of Molecular Genetics (DMG), where she meets the other reason to remain: Daniel, her co-worker. The man she loves.
But there is something unique about Zoey.
She can see fae.
Because of this, the DMG hires her to work as a Collector: catching, researching, testing, and using the fae to save human lives. The work never registers on her sympathy radar. She was raised to think of fae as beasts that feed on humans and want to destroy them.
When devastation hits Seattle, Zoey's whole world is turned upside down. The electric storm connects her to a ruthless fae, a Wanderer named Ryker, whose dealings expose them to even more trouble and danger. They embark on a journey, running and hiding from both the government and fae, both of which threaten their lives and those they love.
---
Page Count: 444
Published Date: February 4, 2015
---
*****STARS: 5*****
The journey's definitely a journey, but holy shit. Ryker. I want one.
I hate you, but I watch you sleep.
First of all, thank you @flowerchildbooks for introducing me to this book! If not for your beautiful page, I wouldn't have ever picked it up.
I absolutely adore what Brown's created with this. It took me a few days to trudge through, but it was very much worth it. Zoey and Ryker fucking hate each other. Yay! I love the hate-first-like-later romances so seeing them getting introduced with other attachments right off the bat was pretty exciting. How is it all going to pan out???
The beginning hooked me in. Zoey's issues were hilarious and so relatable at the same time, they immediately made her more endearing every time the past was brought up. You could really feel for the woman, you know? And then there's her handicapped sister, another foster child she grew to love and raise all by herself. Or Daniel, and his much older self; a dream so close yet so far. A lot of things were pure gold for me as a reader, and just the way everything was introduced was great. You see the life she's put together for herself, the struggle she's had to be the woman she is at this moment.
And to see it all ripped away…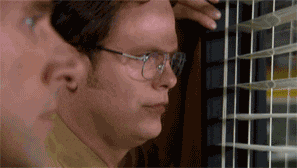 I just can't get over it. The way Zoey's involvement with Ryker was introduced was just perfect, and their reluctant "partnership" was the icing on the cake. I absolutely loved Sprig, an adorable comedic relief that kept things interesting and light. The characters involved served their purposes well and truly felt real to me. The devastation of Seattle was intense and it only built up the suspense for this couple as they trudged their way through the rubble trying to find the help they sought.
The only problem I could say about this book was that the journey was a bit tedious, but I'm not sure if it was because of the whole redundant "I'm a hypocrite! revelation" and the "wow racist much?" monologue, or if it really was because the journey was tedious. They travel majority of the time and only hit less than five major points that add to the story. Because of the long journey, there were times when I found myself more than tempted to skim.
Otherwise, everything was great and I definitely recommend this book. If the love/hate relationship doesn't get you, it's the way the characters slowly realize that their prejudices aren't all that validated. And come on, now. Secret organizations? Hot fae? Killer agents? A narcoleptic monkey-sprite? Who wouldn't be tempted?
Happy Reading,
A Little Darling