Joel and Jethro.
Roommates.
Total hunks.
Inseparable friends.
Hot as hell.
Meet my fantasy boyfriends. Aren't they just the sexiest, cutest thing? I know, right? They totally are. They are hot, too hot for a quiet- and obsessed with them -girl working in a bookshop.
That'd be me, by the way.
There's also the tiny problem of Joel wanting another girl. And as for Jethro, well… he doesn't do girls. Or maybe he doesn't do relationships. He certainly doesn't do boys, so he isn't doing his best and very male friend… right? Much less his male friend and me at the same time.
So it's fine to crush on them. And write a serial story on my blog in which we have tantric sex in every possible position.
All three of us.
Together.
Touching, and licking, and sucking, and screwing.
Whew.
I mean, it's okay. It's perfectly safe. They'll never even know I exist, much less find out about my blog and my secret fantasy about them.
Right?
Yeah, that's what I thought, too.
---
Genre: Romantic Menage Comedy, New Adult & College
Title: Candy Boys
Author: Jo Raven
Source: Amazon
Pages: 365
Date: 9.9.16
Rating: 4.5/5
---
Dear Reader,
Okay, this thing is FUCKING GREAT because 1) I had a huge crush on a guy and his best friend in high school, so much so that I had to write a story about us being roommates in Scotland and eventually coming together as a triad because we're just awesome like that anyway 2) the sex is ahmaaaaazing 3) the humor is fucking hilarious 4) the drama is deep as shit 5) did I mention our MC is a blogger of the sexy times???
So there's a lot of things going on here that I could easily connect to something personal in my life. Because of that, it was like falling into a waterfall of chocolate. Falling for the characters even more made things all the sweeter for this reader.
The guys are pretty cool, okay? Joel's an athlete and business grad who snagged a job in a multi-dollar company. He's the one with a flirtatious reputation. His roommate, Jethro (LOVE his fucking name) is a total mystery but with a dark past to cloud his darker present. They're sweethearts when you really get to know them, but this isn't totally why I'm sold on them. Their chemistry with each other- with Candy -literally set my body on fire.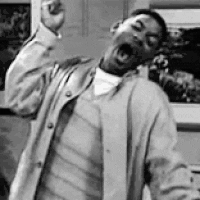 If my eyes weren't crossing from all the orgasms I had with Candy or said-J I was panting after the next chapter and wishing like hell that I'd eventually get a guy to kiss the panties off of me in a bookstore like holyshitman, where's a truck of fire fighters when you need them?
Trust me, if you like menages and dark drama of the heart and sexy kisses that make your toes curl and panties drop- read this. READ IT. It's so hot and heavy and yet so sweet and adorable and just giggle-enticing! Fuck, maybe I am biased with the story because of all the things I see in my own life right now, but isn't that what makes a good book? Its ability to connect with you one way or another and draw you into its world?
It's a 4.5 rating because, unfortunately, my copy from Amazon had more than a few technical errors than I was comfortable with. This story was so fucking great, so it really tripped me up when I saw overlooked edits. It tried to ruin the story for me but I totally bulldozed over that shit. Still, I'd have liked for this to be a little more squeaky clean because it's such a perfect book already, you know? I feel like it deserves that extra inch to reach utter perfection.
Errors aside, check it out. Honestly. I was so excited and crazy that I wasn't even past chapter two when I decided to shoot the author a tweet with a few words and a GIF to sum  up the rest of what my tweet count couldn't. Here is said GIF.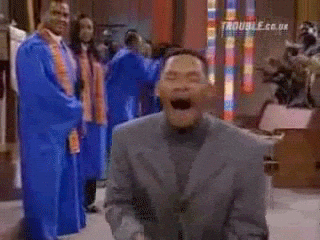 You're welcome.
Happy Reading,
A Little Darling