As a half-angel, half-human mage, Marion Garin is the most powerful witch in the world.
She's been embroiled in preternatural politics since childhood and navigates the factions with ease. Or so she's been told. Unfortunately, she's lost her memory, and now Marion doesn't know much of anything.
Casting magic?
Forget about it.
It's not an accident, either.
Someone powerful wanted to take Marion out of preternatural politics, and they succeeded. She's told that a man named Seth Wilder could help, but she'll have to find him first. He's been missing for years.
Marion needs to track Seth down and fix her memory before her unknown enemy finishes the job…
---
Genre: Paranormal & Urban
Title: Cast in Angelfire
Series: The Mage Craft #1
Author: SM Reine
Publisher: Red Iris Books
Source: NetGalley
Pages: 342
Date: 2.27.16
Rating: 5/5
---
Dear Reader,
I'm a huge fan of SM Reine for a lot of reasons: her writing style is quick and efficient, never lags, and always has something important to say. Her books are things I can devour in a matter of hours if I'm not having to do anything else, and being a fan of urban fantasy is just a small reason for digging the worlds she's made up.
This is a series that I haven't read before but heard so much about. I read three of her other series, all pertaining to two characters (Elise and Rylie) and one of the best things about this author's writing is that from what I've read so far, nearly all her books are in the same world, and tie into each some way or another. I freaking love that, especially when series cross characters or settings.
This book felt like it was going down memory lane. Last I'd read Reine's books, Elise and Rylie were dealing with some very bad things coming thanks to Elise's ex-partner, James. But in this book? The world's died and been reborn, and it's been a good few decades since the place I loved to visit has existed.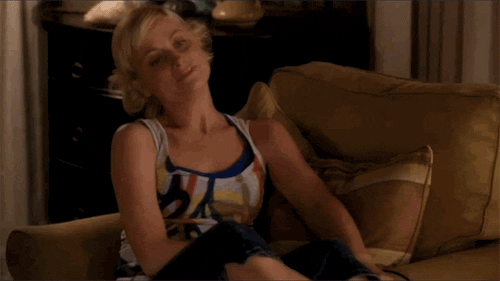 ---
God, that's insane.
---
Marion, a mysterious child of an angel and mage doesn't remember anything about herself. Her only helper? Dr. Luke Flynn, an equally mysterious man that I immediately pegged as someone important when I, as an old reader, began to pick up on the clues as to his involvement in all this. Eeeek! So their relationship was interesting, especially since it didn't start off as a romance. Love it when characters slowly bond over things before realizing, "Hey, he's pretty…. you know."
The writing style was great, keeping my attention and managing to create a picture in my head with every page. You know those books that make you forget you're reading? This is definitely one of them and, if I can be so bold to say, anything by this author.
Marion was a different character, meek because of her circumstances but a bit uppity because of a solid personality that just makes her… her lol. Luke was pretty held back, which made things only more alluring. Mr. Tall Dark And Handsome, all heroistic (can I say that?) and stuff. Yeeeees.
The plot itself was pretty cut dry, and since the two MCs weren't all over each other, the rest of the book felt more like "Previously on…" for those just getting into the series. I haven't read a lot of the books that came before this, so personally, I liked all the catching up, the info on what's been going on since the God War. I liked learning about everything with Marion. And I think once you read this, you'll want to check out Reine's work… or stay far away. Either way, you're gonna have something to say.
Happy Reading,
A Little Darling