CC Hunter brings The Shadow Falls saga to a spectacular conclusion in this thrilling finale.
Being a dyslexic witch is a curse in itself, but Miranda Kane's time at Shadow Falls has helped her harness her magical powers. Now, just as she's finally mastered them and is preparing to graduate with her friends, a near-death experience threatens to ruin it all.
Miranda awakens in the hospital with a mysterious tattoo that no one can explain. As she struggles to make sense of it- and questions her feelings for a certain irresistible shape-shifter and a hot new guy -the strange markings begin to spread all over her body, leaving her desperate to find answers. But before she can solve that problem, a new one arises: her sister is missing.
Has her sister been kidnapped? Miranda will risk her life to find out. Will she live to share the day she's worked so hard for with her friends? When the clock strikes midnight, will Miranda make it to her graduation at Shadow Falls?
---
Genre: Paranormal, Young Adult
Title: Midnight Hour
Series: Shadow Falls: After Dark #4
Author: CC Hunter
Publisher: St. Martin's Griffin
Source: ARC via NetGalley
Pages: 416
Date: 10.25.16
Rating: 3.5/5
---
Dear Reader,
So it's come to an end! I totally dug this series when it first came out and I was but a teenager falling hard for a paranormal camp that housed a bunch of rad Supes. I haven't read the series for years now, but I do remember Kylie's story very well, and from what I can see, she and her two cabin-mates have been given the chance to tell their own stories. First it was the chameleon, then it was the vampire. And now, lastly, the witch gets her turn.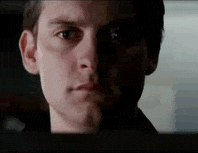 Ugh, I can't believe it's ending.
I must say, it's just so nostalgic to see all these old characters. It's Miranda and Perry and Shawn (yeah he's new to me) and I just laugh because I remember when Perry was the weird pervert! But now he's a total badass?? With the bad boy vibe going on?? And God, the horrid backstory to turn his current situation into something sad and cringe-worthy… so surreal. Then there's Miranda, whom Dee couldn't stand if it meant peace on earth, and now they're all beyond tight with each other and it's just so much.
---
It's just an overall feel of nostalgia for me.
---
As a reader in her twenties, I am obviously not in the age range this book aims for (12-18) and I can see why. The dialogue was and, still is, juvenile. I thought they'd outgrow this since they're all headed for college, but I guess not. Can't pick on it too much but still, I was expecting them to sound a little more mature, especially the parents, who could've totally passed for fellow campers if they weren't given their Mr.'s and Mrs.'s. And speaking of the 'rents… *sighs* I get that teens have problems with their parents, but damn, I could not read the fights that went on between child and parent. It was just so- *cringes* -and I find it very hard to believe that after everything Miranda's gone through, she'd take the shit that she did and explode, and then completely back-pedal. Just didn't match the character that I'd drawn up in my head.
---
But hey, I'm old. What do I know?
---
If seventh graders are allowed to read this, I say enjoy but know that there's a hint at an almost non-consensual nasty and a little sexy-sexy going on. Nothing detailed, mind you, but they do have a party upstairs.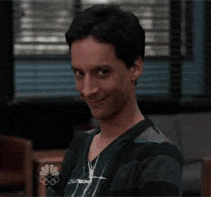 Definite recommend. Lots go on, the drama is pretty intense (and Perry is so cool OMG) and the ending… ah, it slayed me.
HOW. DARE. YOU.
Happy Reading,
A Little Darling