When teens go missing in Hawaii…
…a group of demon-hunters- half human and half angel -disguised as high school students, must leave Crossroads, the place where they reside. In a race against time, they uncover the mystery connecting the missing teens, which dates back to the era of the Knights Templar.
However, when they discover one of the Templars passed down a book containing all the secrets and codes to finding a particular treasure, they soon realize this forbidden treasure needs to be found before Cyrus, the lord of the possessor demons, acquires it — a treasure which has been safeguarded and hidden from him.
There is only one problem: the pages containing the clues leading to the treasure is missing. When the first pace is found, Cyrus threatens to kill more descendants of the Knights Templar if it is not given to him by Friday the thirteenth. In the midst of threats and discovery, the demon-hunting angels find they are not alone when supernatural beings begin to reveal themselves. Can they put their differences aside and work together to solve the Knights Templars' cipher?
As they astral travel to the past, they witness a lot more than they have bargained for.
And some things are better left unseen.
---
Genre: Young Adult, Urban Fantasy
Title: The Chosen Knights
Series: The Angel Knights #1
Author: Mary Ting
Publisher: Barclay Publicity
Source: NetGalley
Pages: 328
Date: 3.19.16
Rating: 4/5
---
Dear Reader,
It's been a while since I've read anything with angels, so it was a nice little treat to read this. The writing was pretty good with a fun pace that kept me entertained and wanting more. Lucia's constant discoveries with the humans' cultures were endearing, especially when it came to going to high school. I absolutely adore Jack. Cayden's a jerk. Mr. President is the man.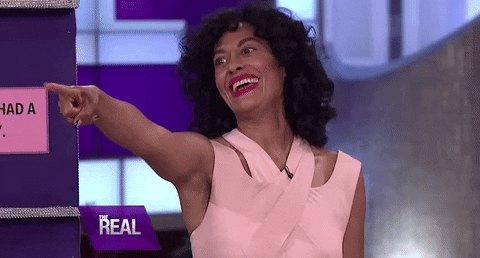 Alright so good things right? Well I love demons and twins, so you need to know that I was already into this thing. I liked Lucia and Zach (God, I remembered their names) and the fact that they're twins. It immediately gave me a sense of solidarity in this world, knowing that as I read through Lucia's POV, I'd almost always have at least one firm foundation to fall back on should anything happen.
---
And then I didn't.
---
Zach was great in the beginning, which I loved, but once the other characters came into play, I started to see less and less of him, and I didn't like that. From a fangirl's standpoint I say 'Boo!', but as a reader in general, I feel like his stepping back wasn't fully explained. He went from the Overprotective Brother to the Understanding One in a manner of scenes, and I don't really know why, except to excuse it as him giving his sister a moment to feel something 'real' for once… LOL. Who am I kidding, even Lucia didn't understand what was going on with her, so I highly doubt he was giving her some time to lust after a guy. It definitely wasn't giving her time to fall for one; everyone knows that interracial relationships (demons and angels are races right?) are a a big no-no.
Anyway, I wanna say this book was entertaining. I like those high school stories that let you relive the better parts of high school drama and popularity, because for some reason, it never fails to entertain. Add in a certain percentage of the populace being supernaturals, and you've got a paranormal party!
So why isn't this a five-star-rating if I'm so happy about this thing, you may be wondering? Well, let's see. For one thing, I thought it started off strong with Lucia and Zach's introductions and the whole high school experience, but the bridge between the beginning and the end cut things off a little too quickly. When the 'big picture' came up, all the fun things about HS disappeared for a bit so the story had to rely on what was left (Eli) to keep things interesting. That means, despite the impossibilities, we were left with something hot and sweet. And then we didn't have it anymore. I don't know about you, but I'd prefer to get the romance inked and on lock down before deciding to do anything to it.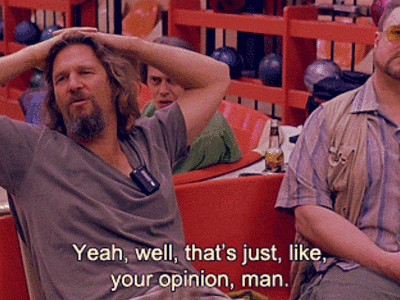 And another thing: it's set in Hawaii, but there were weren't any real details to put it on the Big Island. All that's mentioned is the high school in Hilo, the Hawaiian food and the various beaches. I wasn't really feeling the island vibe, and if those things above weren't mentioned, they could have been on the mainland for all I care and I wouldn't know the difference.
As fun as this was to read, there was something missing. Could be a personal thing, but I also take into the fact that it was a fast-paced read with no solid plot other than to find one of the three pages and lose someone dear to the bad guys. Not much of an achievement in my opinion, unless you wanna talk about the thing with the thing she isn't supposed to thing with, for thing's sake. And speaking of romance, while a lot of good drama went down, it all still ended up in rocky territory, so I felt like nothing was really settled (remember that solidarity thing I was talking about?). Did that make any sense? Am I just complaining because the synopsis pretty much says it all and I was expecting more? I don't know. Here's a GIF of a Thor looking adorable AF.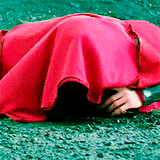 The characters like Uncle President, Abel and the others were good, but sometimes, they felt a little glossed over or rushed through. I'm not sure if that was the author's intent with her writing or if it was just part of my ARC, but it effected my experience. I'm not talking about errors in the ARC effecting my review, now. Please. I'm talking about the way a character acts, speaks and responds. These are all made up with sentences strung together, and for whatever reason, the strings were tangled up. Made the characters' actions seem out of place, too blunt or just odd in some instances.
So overall, I liked this despite the small things. The small details made this book a little more unique, and I'm all the more grateful for that. As a bookworm you could totally agree that sometimes, some books just sound the same with a different cover. Ting did her thing with making all the demons hot and swoon-worthy. They were so badass, it wasn't even funny at times. Just made my little heart get all giggly and shit.
Fun, sweet, dangerous, hot, and suspenseful are just a few words I'd use to describe this book. It was a good read that made me smile more than anything, and though a few things were a little shaky with my reading experience, it was still a book I couldn't put down. Really, if I had to choose between the guys and Eli wasn't an option… it'd totally be Jack. He's just too goofy and sincere with everything. And honestly. How hot would he be if all that sincerity turned to the dark side?
---
YAAAAAAAS
---

Happy Reading,
A Little Darling