Prince Kael has just lost his father to an assassin, and he's the next target.
A murderer is on the loose, the kingdom is in disarray, and Kael is determined to make the person responsible for killing his father pay. But falling for the beautiful Cara, panther-shifter and main suspect in his father's murder, wasn't part of the plan. He's not at all sure she did it, and he finds himself going against everything he's ever known just to claim her.
The ceremonial Hunt is approaching, and mates must be chosen to run together. The hatred between the tiger and panther species is all they know.
If Kael and Cara follow their hearts, it could mean treason and death.
---
Genre: Fantasy, Romance
Title: The Hunt
Series: Shifter Origins #1
Author: Harper A. Brooks
Publisher: Entangled Publishing (Select World)
Source: NetGalley
Pages: 218
Date: 10.24.16
Rating: 4/5
---
About the Author
---
Harper A. Brooks lives in a small town on the New Jersey shore. Even though classic authors have always filled her bookshelves, she finds her writing muse drawn to the dark, magical, and romantic. But when she isn't creating entire worlds with sexy shifters or legendary love stories, you can find her either with a good cup of coffee in hand or at home snuggling with her furry, four-legged son, Sammy.
She writes historical and paranormal romance.
---
Dear Reader,
I really enjoyed this book. Thought the author did a great job at building up a world where species of cats lived together because of a tragedy that happened to a special woman, their origin and Mother. What started as one prophetic female turned into five (the lions, tigers, cheetahs, leopards and panthers) species of people with the ability to change between their animal and human forms. They all coexisted in peace until one day, a mysterious murder sent the entire panther race into near exile, forced by hatred and prejudice to live in the outskirts on the other side of the river.
Our MC Cara has known hardship and heartache, dedicated to keeping what's left of her family safe. The story opens up to her trading the last of her special belongings just so she can feed her grandmother and little sister for another few days. It's immediately obvious that there is deep-rooted disgust of panthers within the people, so we know that there's a lot of hate going on that she'll have to plow through if she wants her happily ever after.
Kael, the prince and new ruler of Sajra, steps onto the pages in the form of a tall, intimidating brute that catches Cara's eyes moments before she realizes just who it is she's ogling. Their first meet is both frightening and mildly hilarious, and it only gets better from there.
---
Warning: feels with mild spoilers.
Skip to to the next red for plain review.
---
So I thought everything was perfect: the kingdom, the prejudiced people, the plot. Throughout the story, Sajra's killer and lands were mentioned a lot like a myth, but a part of me really wanted that area explored. I mean it's mentioned a lot (well as much as a side thing can be mentioned) but like… I don't know. Moving on. A few things bumped the rating down a star for the following reasons. Kael went from the super mega-hulk who hated panthers to a guilt-ridden man who should've known better. Now I'm all up for character development, but the transition just seemed a little too fast (convenient?) to be smooth. After crossing that bridge, their relationship quickly escalated.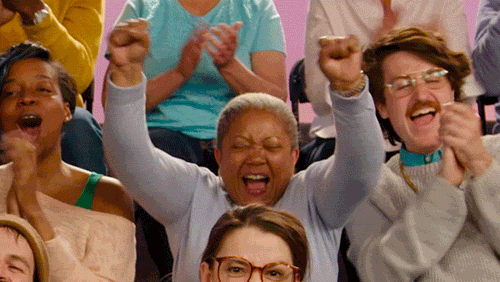 The romance and chemistry was hot and squeal-worthy, but again, I felt that the beginning of the romance was rushed. I personally couldn't get into it until after it'd been done, and it wasn't bad or anything! Just… I couldn't really believe that he'd throw away years of hatred just like that. I mean, yeah, he wanted to help when he was younger, but his parents scared it out of him, if not deep deep deeeeep down. Then again, it is love that gets him, so what do I know?
And that's another thing. The people. They spent decades abusing the panthers, so the way they easily accepted the change was another thing I had a hard time believing. They threw rocks and shit at her for crying out loud, and it just all tames down because the king said so? *sighs* I should probably learn to be more optimistic.
---
Here's the plain review.
---
I'm in love with Brooks' writing style and thought she really did a great job at building up an interesting world where shifters made up a kingdom. The royal politics and human struggles with the negative spectrum of feels was great, and if you're an optimistic, the acceptance in 'all love' will probably be easier for you to get with. The characters were great, particularly Cara and the bad guys.
This is definitely one of the books that'll make you feel the feels. At times I forgot I was reading a book, and honestly, who doesn't love that?
Happy Reading,
A Little Darling