A fierce and beautiful warrior.
A man of secrets and shadows.
Only together can they stop the awakening horror.
Rumors of monsters and dark magic are circulating through the court, but Terrwyn is little concerned. Her superb sword skills are all she needs to protect the princess Aricia–and as chief bodyguard, the princess's safety is Terrwyn's only mission.
Too late, she realizes her mistake: a stranger cloaked in darkness snatches the princess before Terrwyn can react.
When a handsome stranger emerges from the shadows to save her life, Terrwyn has little choice but to allow him to accompany her. Zelek, shrouded in secrecy and on a mission of his own, has special skills that Terrwyn needs.
Together the warrior and the shadow-whisperer forge a plan to rescue the princess, and find themselves plummeting not only headlong into evil, but into the depths of passion and love.
---
Genre: Fantasy
Title: Enveloping Shadows
Author: Lauren D.M. Smith
Publisher: Carina Press
Source: NetGalley
Pages: 150
Date: 12.5.16
Rating: 3/5
---
Dear Reader,
This book had a lot of promise but it fell a little flat. Terrwyn, the beautiful and inexperienced knight, goes after the princess Aricia when she's kidnapped by a man from the shadows. Terrwyn embarks on a journey with volunteers, but one by one, she seems to be left alone in the Wild Lands, until it's just her and the rest of the monsters.
---
Or is it?
---
So you should know that the synopsis pretty much tells you what goes on. I honestly forgot about the blurb, though, so I had a nice surprise with Zel having the gift of shadows and stuff. My first impression? A fast-paced read that focused on adventure and a budding romance between a knight and a mysterious hot guy. Fun stuff, right?
But then why the 3 stars? Well, for starters: the beginning had a lot of repetitiveness with the details and dialogue. It's like the author chose different ways to word the same thing every other paragraph. Reminding the readers of what's going on is alright and at times helpful, but in this case, it was a bit much. The pace and plot were enough to keep me on track. Then there was the characters' voices. It got exciting with the monsters and Zel, but I personally felt that Terrwyn's voice got lost in the narration. I know it's her POV so she's pretty much The Narrator, but with all the descriptions and play-by-play's, I found it hard to really hear her out… unless she was thinking about Aricia or Zel. Ooo, and speaking of sex on a stick. Another thing that got me was the fantastically graphic details of the dirty deed.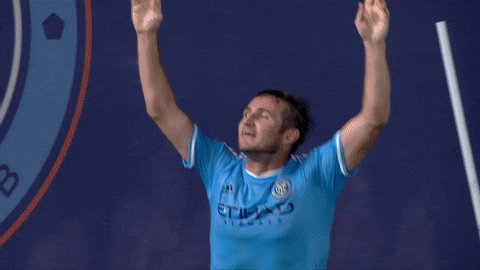 This reads like a sweet and adventurous story of knighthood and demons, but the hot sex that went on in the end was totally different. It's all sensual and yummy, but it's mature content, something that definitely didn't really present itself in the first half (2/3?) of the book.
Overall, this book was okay. If it weren't for the issues I mentioned above, it would've been a solid 4-stars, maybe 4.5 if I were feeling the romance a little more. I personally wouldn't read it again but I do recommend it.
Happy Reading,
A Little Darling