In Earth's battle-ridden future, humans have evolved. Those with extraordinary skills rise to power and fame. Those without live in poverty.
Sixteen-year-old Willow Kent believed she was normal. But when a genetically-advanced military officer shows up in her village and questions her identity, long-buried secrets begin to emerge. With remarkable skills and a shocking genetic code the Core and its enemies will do anything to obtain, Willow suddenly finds the freedom she craves slipping through her fingers.
Greed, corruption, and genetic tampering threaten every aspect of her existence as she's thrust, unwilling, into the sophisticated culture of the elite Core city. To ensure peace, she must leave the past behind, marry a man she's never met, and submit to the authority of a relentless officer with a hidden agenda of his own.
Her life has become a dangerous game. How much will she sacrifice in order to win?
---
Genre: Young Adult, Dystopian
Title: Gambit
Series: The Prodigy Chronicles #1
Author: C.L. Denault
Publisher: REUTS Publications, LLC
Source: NetGalley
Pages: 556
Date: 3.31.15
Rating: 5/5
---
Dear Reader,
I really dug this book! It had all my favorite things, rural village with the Scottish flavor, power, high class corruption, the whole 'new world' and change of scenery. Willow was very endearing, mostly for her stubborn streak in doing things herself and allowing her passion to overrule her. It wasn't taxing or too much, but then again, I fell for her by the end of the first page so I may be a little biased where she's concerned.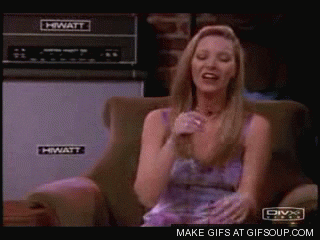 Reece was another great character. I loved how my perception of him kept changing, and if there's nothing I love more, it's a hate-first-like-later relationship done right. To see Reece and Willow form a somewhat polite agreement of peace made things all the more exciting. So much tension!
This is a pretty clean read, though there are detailed scenes of violence, injuries and the sensuals that some may not be comfortable with their child reading. I'd say this is best for ages 13 and up. And when I say 13, I mean please be mature enough to read about two people making out and be okay with it. I have a 14-year-old in the house and I know they'd be okay reading this. Just know your children, hmm? If you've a trigger for the non-verbal consent, you should probably be weary, as well. Otherwise, I really enjoyed this book and the things that just all tied together. I got enough to be happy and was left with enough questions to make me want to read the second book. Which I totally want right now.
Happy Reading,
A Little Darling