Forsyth Turn is not a hero.
Lordling of Turn Hall and Lysse Chipping, yes. Spymaster for the king, certainly. But hero? That's his older brother's job, and Kintyre Turn is nothing if not legendary. However, when a raid on the kingdom's worst criminal results in the rescue of a bafflingly blunt woman, oddly named and even more oddly mannered, Forsyth finds his quaint, sedentary life is turned on its head.
Dragged reluctantly into a quest he never expected, and fighting villains that even his brother has never managed to best, Forsyth is forced to confront his own self-shame and the demons that come with always being second-best. And, more than that, when he finally realizes where Lucy came from and why she's here, he'll be forced to question not only his place in the world, but the very meaning of his own existence.
Smartly crafted, The Untold Tale gives agency to the unlikeliest of heroes: the silenced, the marginalized, and the overlooked. It asks what it really means to be a fan when the worlds you love don't resemble the world you live in, celebrates the power of the written word, challenges tropes, and shows us what happens when someone stands up and refuses to remain a secondary character in their own life.
---
Genre: Epic, Literary Fiction
Title: The Untold Tale
Series: The Accidental Turn #1
Author: J.M. Frey
Publisher: REUTS Publications
Source: REUTS Publications
Date: 12.8.15
Pages: 572
Rating: 5/5
---
Dear Reader,
This was certainly a surprise. Freaking loved it after everything that's happened, but I'll tell you now, because I just got to reviewing this book on Amazon and Goodreads:
(Oh, if you don't like any spoilers, skip the red)
---
Forsyth and his world are a book series that Lucy has grown up with and practically worshipped, so it's about her as a Reader being summoned into his world. She is literally meeting her favorite characters and living the world she studied in school.
Why am I mentioning this? Because if you don't like it when readers interact with the characters, I'd rather you didn't read it. I've seen enough 1-2 star ratings posted on this book just because it was a Reader-Interaction type read, and it
Wasn't. What. The Reviewer. Wanted.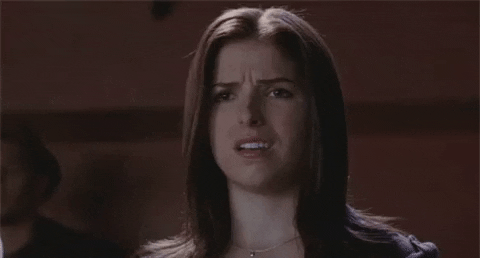 Like shit if you don't like the purchase then return it, don't read or "read" it and give it shit ratings with poor-ass excuses because it 'wasn't what you wanted in a fantasy' like who does that? But I'm rambling so this bitch is going to shut up right now and tell you all the wonderful things about this book.
---
So this was cool, okay? Like, the beginning was a little slow because, let's be honest, Forsyth's a secondary character who doesn't exactly build himself up to be something worth reading. Lucy's entrance was awesome, and if anything, it made the story better for me. She constantly challenged him to think better about himself.
Lucy's a stranger in his lands, and though she's usually the type of person to be the main voice in a story, it's Forsyth, the native who finds her, that we get as Narrator. The writing style perfectly matched my version of Forsyth (or is it the other way around?) and though his lack of self-confidence was annoying at times, Lucy's ability to help him see himself in a better light made it all the worth reading.
Like… shit. The pace is pretty steady, but at the same time, you get a bunch of epic people that involve him and Lucy going on all these adventures and meeting different personalities. This story really is about taking charge of your own story regardless of what the rest of the world thinks. It's uplifting, and was told in such a way that as a fantasy reader, you don't get bored or a 'lesson for the day'. Instead, you get a great book on epic stories, a twist in turns, various personalities, and intriguing ideas about mythology, such as the truth about the gold that those deadly, terrifying dragons guard.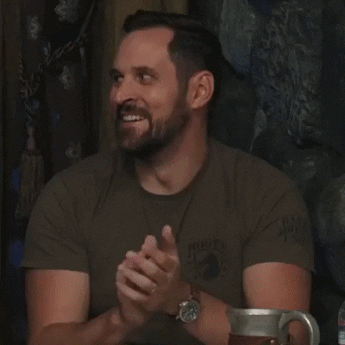 Out of all the things this book had going for it, however, it's the romance that hooked me in and kept me entertained. Yes, they meet heroes and find a way to become one, and they come across so many fun creatures and missions, but the thing happening between Lucy and Forsyth seals the deal. I can't say without spoiling it for you, but I will say that what they did for me was… freaky.
Aggravating one second and then completely satisfying the next.
Fuck it, I'll tell you anyways.
(Again, just skip the red to avoid spoilers)
---
Lucy wakes up in a weird world, and it's Forsyth that helps her. His kindness, his intellect and his gentle mannerisms all help Lucy find the comfort she needs in this frightening cluster of culture shock. If anything, though, he felt it more than she did. Maaajor spoiler that I wouldn't dare reveal, but I will say that the constant flips in the relationship was beyond satisfying. It felt so good to see them learn and feel justified over their own beliefs and stubbornness.
---
All in all, it's a great feeling to see all the characters change for the better. Forsyth finds his way, so stick with the story. His ill-thinking towards himself can get taxing but at the same time, he's finding more reasons to see himself in a different light. Lucy's kind of a bitch but she has a good reason for that, as well, one that totally blew my mind when all was revealed.
I say that all fantasy lovers should check this out. Aside from the earlier warning up top, I think you'll enjoy the fluffy writing style and creativity. Forsyth's adorable when he isn't talking shit about himself (getting tired of me repeating this? Well imagine how I felt), and their romance seriously is something to remember. But maybe that's just me lol. No regrets with this book.
Happy Reading,
A Little Darling