Olivia Bridge has always been a good girl–good grades, good friends, and a good job that her wealthy parents handed her. Desperate to carve out a life that is truly hers, Liv walks away from it all and takes on the challenge of helping her brothers open a chain of fitness centers in New York City. Just as she's beginning to find her footing in a new place, she's caught between two men who couldn't be more determined to turn all her goodness inside out.
Will Donovan has the capital to make the Bridge brothers' entrepreneurial dreams a reality. Taking their uptight sister to bed seems a reasonable perk for the risk. Liv is the smartest, sexiest prude Will's ever met, and he can't wait to break her down.
Life is too short for Ian Savo to play by anyone's rules. Sharing women with his best friend isn't anything new, so when Will introduces him to Liv, he can't wait to get a taste. But falling for the same girl, or falling at all, was never in the plans…
---
Genre: Contemporary
Title: Over the Edge
Series: The Bridge Series #3
Author: Meredith Wild
Publisher: Waterhouse Press
Source: NetGalley
Pages: 304
Date: 11.22.16
Rating: 5/5
---
Dear Reader,
This book was so fucking great like I don't even know where to begin…
Of course I do. Right between Will and Ian.
This thing was so fucking perfect like you don't even know. The writing style was sharp, but sexy and fast-paced, yet somehow classy and dirty??? with that bit of 'let's play this as a movie in your head, Reader, enjoy.' Thank you. And the guys!!! Ian is–oh my goodness, but that is a sweetheart right there. A sexy, mysterious, emotionally aloof, SWEETHEART OF THE YEAR who knows how to give you the chills in all the right places. And Will? Love that predator of a business man. Loved his ferocious and naughty take on turning spoiled rich girls into dutiful lovers.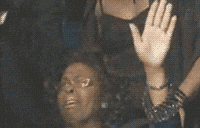 Over The Edge takes the third sibling's story and gives you a poly-relationship that somehow manages to weave the lives of three very different people together and turn them into a beautiful masterpiece. However, whether or not it's what they want, none of them are in the position to afford the consequences of their love getting out to the world, let alone to their friends and family, which is why this book is so exciting. Do they choose to follow their hearts or the brains that their parents and they themselves have been conditioning for the business world? Do they bother to explore their issues and get to the bottom of what it is they really want for themselves, or do they let old habits reign and forgo what could possibly be the best thing to ever happen to them? Do they choose money or a better pay off???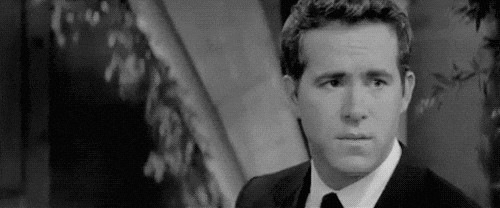 This book takes you on a hot, hot adventure between three different adults who all seem to just… fit together. The whole thing was great for me, and Wild's now another favorite author to add to the list. Highly recommend that you check her out. I certainly have no regrets, except that I should've found her sooner.
Happy Reading,
A Little Darling