---
Be ready to laugh, cry, and fall in love once you start reading this steamy, feel-good, and poignantly sweet romance from Marian Tee. No cliffhangers!
---
He's her first lover, she's his first and only friend. Love isn't ever supposed to be part of the equation until an accident changes everything.
When 32-year-old billionaire Jaak de Konigh first sets his sight on Ilse Muir, he knows he has to have her, and he's always gotten what he's wanted. But the stunningly beautiful Dutch proves him wrong by walking out on his offer to make her his mistress.
23-year-old Ilse Muir only has room for one man in her life, and that's her brother. She lives for him and no one else, and for him she's willing to sacrifice everything. She has absolutely no time for pleasure and certainly not dating but there's just something about the billionaire that's wickedly different. He has her hot and bothered, and he annoys her like no other.
But most of all, he makes her smile…
when she thought she had long forgotten how it was to smile.
All his life Jaak has been fielding off women, but with Ilse it's become the opposite. She has him jumping through hoops, and it's as frustrating as it's exhilarating. Where women used to treat him like a trophy, Ilse amuses and exasperates the billionaire by hiding from him and hiding him like a dirty secret. Before he knows it, Ilse has become the reason he wakes up every day… when it used to be that the billionaire hasn't allowed himself to live for anyone else.
Love wasn't ever supposed to be in the equation.
It was only supposed to be about sex.
But when she starts asking too many questions, and he starts making her heart beat
–
everything changes.
Boy meets girl, boy and girl fall in love, boy and girl live happily ever after.
That's how it's supposed to be, but Jaak and Ilse both know they're too damaged to make it work the way others do. If they both want to be with each other —
He can't ever say he loves her…
…and she can't ever say she needs him.
---
Genre: Romance
Title: Jaak and Ilse
Series: A Dutch Billionaire Love Story
Author: Marian Tee
Publisher: Jaded Speck Publishing
Source: ARC via author
Pages: 224
Date: 10.26.16
Rating: 4/5
---
Dear Reader,
I'm warning you now, there are spoilers in here.
I don't know how I feel about this one. I've read almost all of Marian Tee's books, because of the heartache and near impossible romances and happily ever afters. The drama, betrayal and tears that you get from her work are near addictive. Sometimes I feel like I cry not out of reading but because it's just her! Sad but possibly true. Which makes it even sadder. -_-'
Jaak and Ilse were an interesting couple. They weren't like the others, and I think this was supposed to be one of Tee's happier romances? If that wasn't the case, then it makes so much more sense, because this was kinda depressing. I'll give that it's freaking hilarious in some instances (fucking love those moments!!!) but this book deals with a lot of heady stuff: thought of suicide, mental/physical handicaps, abandonment issues, underage sex (I mean what now?) and… *sighs* acceptance. Forgiveness. Unconditional love.
I have a thing or two to say because I feel so confused with this book, I didn't know what to rate it. On one hand, I was happy because Jaak made me laugh and Ilse was pleasantly prideful but strong. But then he'd get all moody as fuck and self-sabotage, and I hate that. I really, really hate it. Especially because Ilse was only strong to be there for Jan. Like, shit, I really wanted him to be there for her when she was about to break. And he wasn't. And I wanted blood!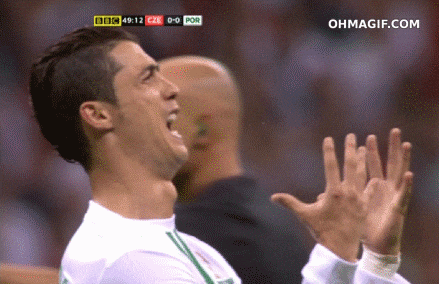 BUT THEN what does this bitch do? She forgives him!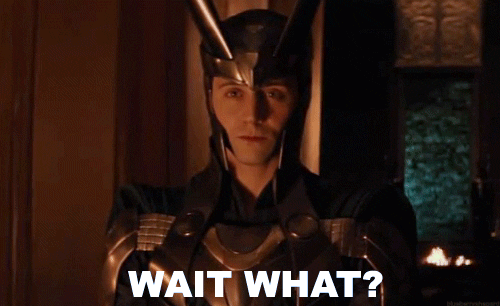 Jaak does one of the worse things I can think of and she forgives him. I hate it cause he didn't deserve it but I like it cause it's the right thing to do, but I hate it cause she did that with everyone who ever screwed her over, but I like it cause it shows just how good she is on the inside. Do you see my dilemma?
---
I literally LAUGHED OUT LOUD with this book, okay? Like-
---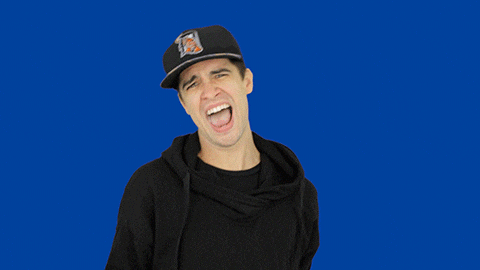 But some of the other scenes in this felt like they toed the line a little too much. For example, Jaak reveals that he hates himself for having lost his virginity the night his brother was getting beaten to near death. I should be concentrating on the scary fact that he almost lost his brother and he hates himself for feeling all the pleasures, but I kinda got stuck on the fact that he was ten years old?! What the fuck???
I mean SHIT, a friend of mine was fourteen when they finally did it, and God knows there were a few years before that of sexual thoughts and whatnot, but like… sex at ten is considered statutory rape and serious molestation. And ten is kid. Is that even middle school??? Like I'm open-minded, but even this was a little-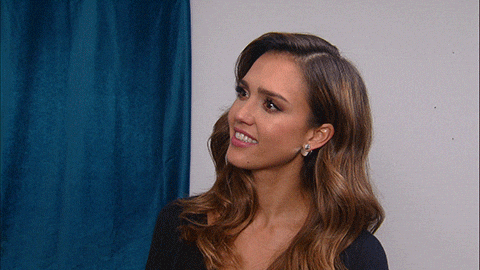 So why didn't Ilse react to that? He did it with his fucking horse trainer!!! And that didn't bother her? Fuck… if she did feel bothered, she only thought of it for like a second before she moved on to feeling bad for him and his negative thinking.
NOTE: I talked to the author and she says that since Ilse works in the RLD (Red Light District) as a tour guide, it was pretty obvious to her that Ilse is very open about sex. Knowing that makes me feel a lot better about the incident and pretty much everything else I was hesitant over. lol.
The sex and sexual intention was freaking balls yes hot, especially the ending, but at the same time, it gave me another reason to hesitate with this thing. Still, I gotta admit. Like hooolly shit. They weren't even kissing or having sex and I was feeling it through the fourth wall (can I say that for kindles?). So. Hot. But back to why I got the unfeels.
---
MAJOR SPOILER WARNING
---
Okay, so she's blind, right? And in the epilogue, he throws her a surprise party by luring her into the ballroom full of guests who are ready to shout happy birthday. But when he tells her about her birthday gift, she decides to thank him by tasting the rainbow.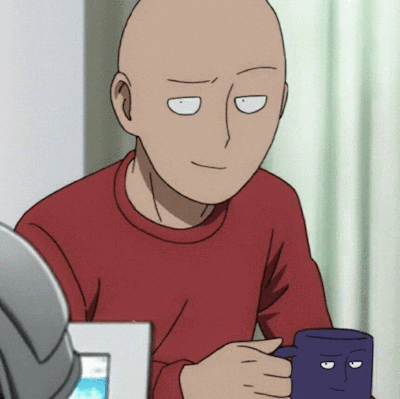 But then he doesn't stop her? He tries a bit of protesting (lame ass excuse, buddy) but then has her blow him under the table so their guests don't have to see. I felt uncomfortable at that, because I wasn't aware she was someone who enjoyed people watching. Would've been nice to know that beforehand, because I could've enjoyed this hot piece more. T_T
So there you go, mind-blowing tension of the sexuals with some very interesting people in this book. I absolutely adored Ilse's friends and makeshift family because not only are they really different sets of people in society (I mean it is the RLD) they're also individuals with the most love to pass around, and I feel like it was a real special thing for Ilse to have, considering that she was left alone with Jan. Jaak was a little harder to love because compared to Ilse, he just kept doing all the things Ilse fought to keep at bay from herself, and I was a bundle of feels for his sadness. Overall, this was a good book that I'll probably read again when I've forgotten the details.
Knowing what I know now, there's no way I'm not gonna go in again with the knowledge that Ilse is my top kind of woman.
Imma leave you with what is pretty sure a rendition of the epilogue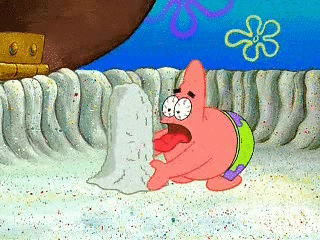 Happy Reading,
A Little Darling