---
Taunt is a heart-stopping erotic thriller; chock full of science, nail-biting suspense, period jokes and good old fashioned lust.
---
Daniel Schwartz never meant to uncover the apocalypse, unfortunately for her that's exactly what happened. Yet while it's clear to the Kiwi hacktivist what she should do; cover it back up and get completely smashed, the rest of the world doesn't agree. A shady corporation places her in a beach-side prison where they promise to hold her until she agrees to talk. Dani would be pretty annoyed if she weren't:
a) Biologically incapable of being annoyed
b) Very intrigued by the men hired to guard her
c) Extremely hungover
John, Colt, and Seb have poured a lot of time and money into their private security business. The last thing they need is to waste six weeks babysitting a hyperactive hippie. Sadly they've signed a dubious but watertight contract. Each of the three men finds himself drawn to the weird, pop-obsessed Daniel and she to them. As they become entangled in each other's lives, Daniel is forced to answer some big questions such as; how can you escape when there's nowhere safe to go? How can a commitmentphobe fall for not one, but three different men?
And, most importantly, should New Zealanders kick people who call them Hobbits?
(Yes.)
---
Genre: Romance, Erotic Thriller
Title: Taunt
Series: The End of The World #1
Author: Eve Dangerfield
Publisher: BookBaby
Source: Eve Dangerfield
Pages: 418
Date: 11.28.16
Rating: 5/5
*later purchased on Amazon*
---
Dear Reader,
When I first heard that this author was writing about the apocalypse, I got really excited. It's her third novel, and she writes 'unapologetically sexy' stories, so what's better than hot chemistry, toe-curling sex and the end of the world? I don't know, but when you come up with an answer, let me know.
This thing was fucking hilarious. Dani's a crude but openly blunt weirdo you just want to keep in your pocket, forever. And ever. After a few sad and unfortunate events that result in her ass being flown over to California (sooo terrible), she and the three guys meant to guard her come together. She's a prisoner trying to escape, and they're professional men wondering what cruel fate could bring them the perfect woman in the form of a terrorist.
One of the things I loved about this was how different the guys were. The story's told in all four of their POVs, but it was more than easy to slip into all their brains and see what they felt. John, a tortured dude with more secrets than Dani, herself; Colt, an older gentleman who knows how to play; and Seb-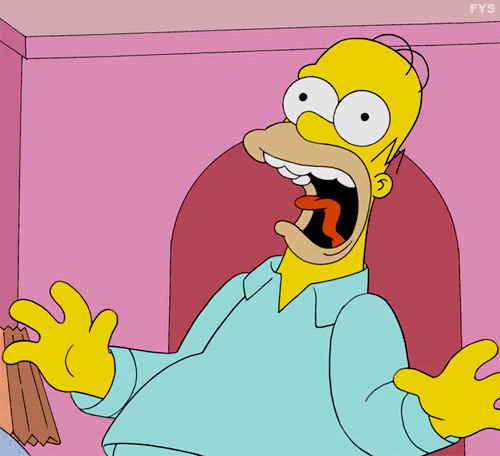 Yup. I swear I could end this damn review here and it'd be enough to express how I felt about this book XD So another thing I loved about Taunt was how they all interacted with Dani. I'm seriously digging poly-relationships right now, so to see each of them and their demons get along was both thrilling and kinda sappy. Like, I swear I went 'awwww' more than once with this thing, and Dani's just so heartbreaking sometimes because you wanna help her and have all the guys choose her over everything else-! But, God forbid I start crying and turning this eroticalypse thriller into a soap opera.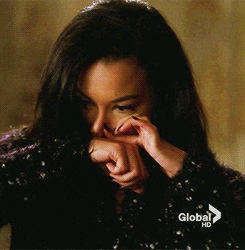 If I wasn't getting the feels, I was laughing or getting my kicks out of the sarcasm and embarrassment that went on in the Castle by the Sea. It's more sexy times than 'hey, the world's going to end', but seeing as this is just the first book in the series, I don't care. XD I got my satisfaction from all the love going on.
---
And speaking of love. Seb's and Dani's scenes?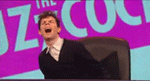 ---
This thing had it all: humor, hotness, and a ridiculous amount of sarcastic cuteness that managed to come out of all four of these people. The flow was a little different from her other two books, but aside from that, everything else was fucking perfect. Definite recommend if you love your laughter extra spicy.
Happy Reading,
A Little Darling