A dark secret lies in her past. A magical world exists just out of reach. A hidden destiny awaits her.
After a tragic murder and year of lost memories, Anna finds her world shrouded in mystery. Only the elusive Blake seems to have any answers, but pursuing his knowledge takes Anna down a dangerous path. As she begins to unlock pieces of the puzzle, she gets closer and closer to wanting someone she can't have while unlocking a dormant power she isn't sure she can control.
Nightfall Academy is only the beginning of a world of deceit, lust, and vengeance. Learning you are part of an ancient race of mages and falling for a dark prince are nothing compared to what Anna's future holds. If she can handle the power in her blood, she may reunite a lost realm with its past.
And our world could get caught in the crossfire.
---
Genre: Young Adult, Paranormal & Urban Fantasy
Title: Eternal Night
Series: The Fates of Betrayal #1
Author: Alayna Ravenwood
Source: NetGalley
Pages: 272
Date: 9.2.16
Rating: 4/5
---
Dear Reader,
So a few things first. This book's plot is both simple and intense, the characters are like… un-fucking-believable, I really want to go to Nightfall Academy, and I swear to God, if Anna doesn't change by the second book, I'm going to cut a bitch.
With that out of the way, this was a fun read! I got a little confused because of all the different ways blood mages are portrayed, and this one didn't really tell you what was what in the beginning. At first, I thought I'd accidentally picked up another book further along in the series. But no, it was just a story that kind of threw me in the world the same way it did to Anna. On one hand, it was cool because you learn with her, but at the same time, with all the other POVs, it just took away my attention from the story.
I loved the characters, and they're the only reason why I loved the multiple POVs going on. Anna had most of the spotlight, which gave me the satisfaction of getting to concentrate on one character, but it was also nice to see the story from other sets of eyes, it gave it depth. And come on, with all the "the hell's going on", it really helped to see these students from different cities tell you what was up.
The thought of a whole academy hosting possible candidates for mages is more than awesome, and I'm pretty sure it sealed my involvement with this series lol But seriously, and I say this with love, Anna needs to be changing real soon for me to love this more. I liked the character development she went through, and I can find a head-strong girl who stumbles and makes hot-headed mistakes and learns from them endearing, but her last act against a certain person really rubbed me the wrong way.
---
Like, I was this close to chugging my kindle after the betrayal.
---
Otherwise, everything else was pretty cool. The world in this sounds freaking amazeballs and I can't wait for them to explore that, and while I may have complained about how much Anna's rash decisions made me want to choke something, she's still a small (but important) role in the larger picture, and that's why I think you should read this.
The guys are hot and dangerous, the girls are elegant and deadly, and your admission to Nightfall Academy will be the least of your problems with this rich clique. There's magic in the air, people, and if you're not careful, you just might end up in the dungeons.
Dead.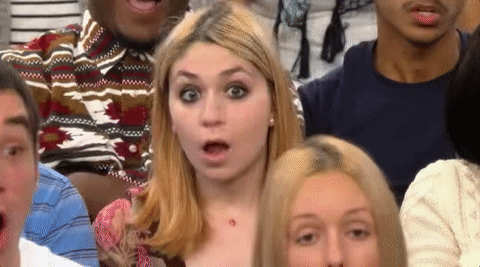 Damn, I just got myself worked up for this haha
But seriously. Check it out.
Happy Reading,
A Little Darling