To save her, he must ruin her.
Lord Sebastian St. John, dedicated bachelor and a co-owner of Fallen, the most scandalous pleasure club in London, is known as Sin for good reason. Orphaned by a shocking accident, Sin long ago vowed a life of solitude and decadence. Yet when Lady Grace Carrington begs for his help destroying her reputation, Sin can't turn the ton's most proper lady away.
Obedient daughter, wife, and young widow, Grace has had enough of being controlled. After her father arranges a second loveless marriage to an eminently respectable ancient, Grace plans a fortnight of defiance and self-ruination to stop the wedding. But as Grace enters the heady, risky world of an affair with Sin, she finds herself inexplicably drawn to him — and she soon realizes two weeks won't be nearly enough.
---
Genre: Regency, Erotic
Title: Surrender to Sin
Series: Fallen #1
Author: Nicola Davidson
Publisher: Entangled: Scorched
Source: Indiesage via NetGalley
Pages: 107
Date: 12.12.16
Rating: 5/5

---
About the Author
---
Nicola Davidson worked for many years in communications and marketing as well as television and print journalism, but hasn't looked back since she decided writing wicked historical romance was infinitely more fun.
When not chained to a computer she can be found ambling along one of New Zealand's beautiful beaches, cheering on the champion All Blacks rugby team, history geeking on the internet or daydreaming.
If this includes chocolate — even better!
Keep up with Nicola's news on:
---
Review
---
Dear Reader,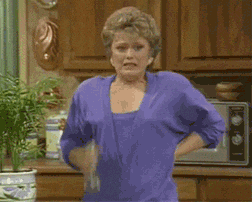 Yaaay for this author! Surrender to Sin was one of the hottest and happier things I've read this year (in years?) and I'm DEFINITELY going to be buying the next read when it comes out. It was so freaking great. *cries*
Grace is newly widowed and believes she's finally found her HEA with the freedom to marry whomever she chooses. However, her father kills the dream and goes back on his word when he decides to take it upon himself to see her married to another man of his choosing — someone old and ugly as much on the outside as he is within. He's a breaker, a rigid rich man who studied on the wrong side of the bible.
He'll be the one to break her soul.
If she doesn't get sin to free her first.
Sin-
-aaahhhh!!!! He's a one-third owner of the beautifully, sinful club Fallen, an infamous gathering of the wealthy who need to get a little dirty every now and then. Not just anyone can afford the luxury of basking in depravity, but thanks to Sin, Vice and Devil, the rich (or really those who an afford it) can all enjoy the nights when society has no say in what turns you on.
That is Sin's life. He caters to the wealthy's kinks and helps out a woman down on her luck when the rest of the world would rather not deal with 'trash'. So it comes to no surprise when Grace comes along, needing help, and he readily agrees. But is it more than just a pretty face for them?
IT'S SEXY HOT CUTE LOVE IS WHAT IT IS. I loved their chemistry and how hot he was in being so devilishly handsome and yet so sweet and considerate. Their lives definitely change, and all for the better. I loved the sex club he worked, the girls he took off the street to give a better home to, and how her sweet self found haven in it, a place usually seen as immoral but instead was something warm and welcoming. No place for judgement, but all the more room for love and- well. *smirks*
This is a must read. If you love sweet, hot, sexy reads that make you smile, definitely try this out. I absolutely loved every page and will definitely read the other installments coming up. Of course, I gotta ready about Vice and Devil!
Happy Reading,
A Little Darling
---