High school sucks. It doesn't matter who you ask; jock, cheerleader, computer nerd, or band geek, they will all say the same thing: it's a nightmare. But Casey is still wondering how she got the short end of the stick. Just a Sophomore at the prestigious Luthos Academy for Magical Beings, Casey already knows more about heartache and fear than any almost-sixteen-year-old should.
Orphaned and left to be raised by the Academy, she spends her days training to become a Guardian, but that dream is looking dimmer with every day that passes. Unlike the wand-waving heroines in all her favorite books, Witches in her world don't cast spells, they are born wielding the power of nature: water, fire, earth, or air; powers Casey never developed. She'll be luck if they even allow her to take her final exams.
She is top of her training class, but that doesn't keep her from being looked down upon by every other being at her school. All Casey wants is to be given a chance, instead she finds the only life she's ever known targeted by an unfathomable evil. Thrust into the center of an age-old prophecy, a war is coming with Casey at the reins.
Will relying on her hard earned training be enough for her to make it out alive?
---
Genre: YA Paranormal
Title: Evading the Dark
Series: The Cross Chronicles #1
Author: E.M. Rinaldi
Cover Artist: Regina Wamba at Mae I Design & Photography
Publisher: Anchor Group Publishing
Hosted by: Lady Amber's PR
Source: Lady Amber's PR
Pages: 182
Date: 4.10.16
Rating: 4.5/5
---
About the Author
---
E.M. Rinaldi lives in Charlotte, North Carolina with her boyfriend, Milz, and their slightly psychotic pup, Boone. By day she is a Registered Radiologic Technologist taking pictures of mangled bones and by night she writes about all the bizarre situations her characters get themselves into while she was away.
She is a Second Degree Blackbelt and can't write a story without at least one fight scene in it.
When she's not writing or trapped at work, E.M. likes to read (obsessively), clear her DVR, and have all night Buffy marathons with her friends, complete with cookies and cinnamon rolls.
Her love for writing stems from an early age where she would create stories on an old computer program and force anyone within grabbing distance to read them. Not much has changed; be warned: stay out of grabbing distance.
Evading the Dark is her debut novel and the first of The Cross Chronicles.
Check her out:
---
Dear Reader,
I can't believe it ended like that, what the hell maaan???
So Casey was cool. But first of all, I gotta say I loved the school and the whole set up. The kids were douches and yeah, the staff could've been a little better, but the whole 'Hate Casey' thing was a little weird at first. On one hand, they're a bunch of witches, fae and shifters. If anyone's gonna have a problem with a dud like her, it's the witches, who have to train and eventually live with her. But even then, I couldn't see why all of them had to hate on her so much. Seemed mildly unbelievable at times, but then again, teens can be major assholes, so it's actually totally possible. All it takes is one wolf to lead the sheep.
---
So baa baa, bitches! I hope you send her gift baskets after the way you treated her.
---
As a fangirl, I appreciated the boarding school, how there's a whole bunch throughout the world, and the three major races that attend to contribute to the on-going support of their safety. Casey, coming from an important family with no magic to show for it, has had it rough, and has only had shittier luck by having to attend a school that's filled with douchebags and- and- hell, I need to stop cussing. But you get the picture. Her life sucks right now. And then it gets better, and then terrifying, and then that cliff hanger???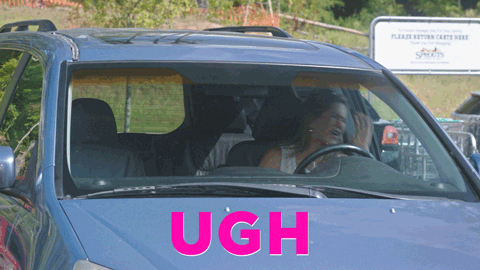 Now as a reader, I got a lot from the shifters and witches, but not much was talked about in regards to the fae. Why? I just kinda expected there to be a little more to them since they're great enough to attend the school, you know? And though I loved the people in Casey's lives, I felt like I didn't exactly get them. I only really felt them when critical shit went down, but otherwise- and I hate to say this -I got more out of the bully. Eli was the protective father figure but he was just constantly shutting her down saying he knew what he was doing. With Falon, she was a bubbly summer fae with glitchy powers and a weird personality (God I love her). Then there's Cedric, the best friend who ends up being a little more???? He's my favorite, and I got a little more from each character (in the order I just gave out) but I don't know. I personally felt like I could've felt them a little more.
The prophecy seemed to come out of nowhere by the second half of the book, which was a little jarring compared to the buildup and the introductions to whatever Casey was connected to in the first half. Not a bad thing, but damn, the bad guy? He made me want to choke something.
Overall, I really liked this because it read like a YA (everything a teen loves, hates and wishes they never had to fucking go through again), it had Cedric-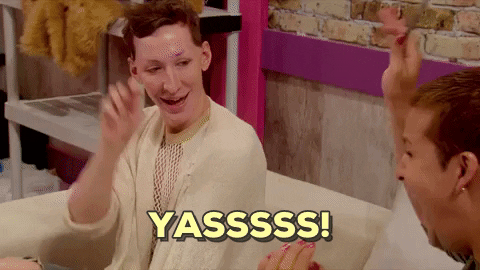 -and because there were enough smile-worthy scenes to go well with the action and suspense. I honestly can't believe that it really ended the way it did and I neeeed the second book. If you love what I just blabbed about go check it out! Especially if you love magical boarding schools, drama and Cedric.
Yes, he is a category in itself.
Happy Reading,
A Little Darling