Years ago, everything changed. Phantoms, massive beasts of nightmare, began terrorizing the world. At the same time four girls, the Effigies, appeared, each with the unique power to control a classical element. Since then, they have protected the world from the Phantoms. At the death of one Effigy, another is chosen, pulled from her normal life into the never-ending battle.
When Maia unexpectedly becomes the next Fire Effigy, she resists her new calling. A quiet girl with few friends and almost no family, she was much happier to admire the Effigies from afar. Never did she imagine having to master her ability to control fire, to protect innocent citizens from the Phantoms, or to try bringing together the other three Effigies.
But with the arrival of the mysterious Saul –a man who seems to be able to control the Phantoms using the same cosmic power previously only granted to four girls at a time– Maia and the other Effigies must learn to work together in a world where their celebrity is more important than their heroism.
But the secrets Saul has, and the power he possesses, might be more than even they can handle…
---
Genre: Teen Paranormal Fantasy
Title: Fate of Flames
Series: The Effigies #1
Author: Sarah Raughley
Publisher: Simon Pulse
Source: NetGalley
Pages: 368
Date: 11.22.16
Rating: 3.5/5
---
Dear Reader,
This book takes us on a journey of the young Maia Finley as she becomes the next fire elemental Effigy. Despite the number of times she and her twin have fangirled and hero-worshipped some of the female warriors, nothing can prepare her for the life she is about to lead. She soon realizes that it isn't about the glamour or epic adventures and being loved by everyone, and that not all heroes are what others build them up to be. This story is about unlimited dreams being challenged with the harshness of reality, betrayal, death… and faith.
So when I saw the gorgeous cover on NetGalley, I had to check it out. The blurb sold me the story, and after a few annoying inconveniences that have nothing to do with the story's content, I eventually got to reading. It started off pretty cool, you know, with the chaotic world now all in shams and perfumed with fear.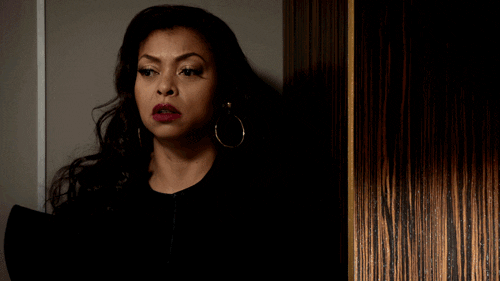 Maia was a young MC, and if you know me by now, I don't really like reading youngling POVs because they can be really immature, somewhat inconsiderate, (unintentionally?) hypocritical, closed-minded and think they've got it all figured out when they so obviously don't. Maia wasn't that bad, but I just couldn't click with her. I finished the book maybe twenty minutes ago, and my impressions of her are still: whiny, self-pity partier, aggressive, means well, hypocritical, kinda mean and judgy in her thinking.
These are totally my personal thoughts and opinions, so I know they'll differ from how other people perceive her. That's fine, and something I encourage. I hope others read this and love the way this whole story is told. The writing style was pretty good and fit well with Maia, but at the same time, it was pretty slow and didn't really go into as much detail as it should have. For example, while I love Chae Rin and Belle, they were all not as well developed as I'd have liked. It's only because of the way they acted and the things they went through that I was able to feel a little more towards them. The others… not so much, though Lake was pretty endearing, with her innocence.
So the world building was great, the writing style was an overall okay in a good way, the characters… (I've said my piece), and the antagonist was pretty cool. There is a bit of romance that makes you sit up straight and go 'huh?' but to be honest, I wasn't digging Rhys. He seemed as young as he looked to Maia, even with the big boy job he was given. He was also kinda obvious with his secrets and the way he shoulder-nudged his way to Maia's side, but again… that's just my opinion lol. I think I felt more with Nick, if we're gonna ride the honest train all the way through. *pun intended*
Overall, check this out. Yeah, I couldn't click with Maia, and not being able to connect with the MC makes it hard to love everything when the whole time, it's their POV you're in. But still, she wasn't bad. I just didn't like that I had to give her excuses to finish reading this with good thoughts in the brain. I will say the cover is gorgeous AF, but the content itself may have to grow on me for an installment or two before I start to really feel the feels with this.
I could see myself liking Maia once she grows up, but until then, feel free to read it if you love books that are about one's life changing and being introduced to a world of scary wonder. I definitely want to know where the author is taking this.
Happy Reading,
A Little Darling