Alena Budrene is not just a gifted Seattle baker — she's also a supernatural.
Having survived the virus that made her transformation necessary and outwitted an attack by a Greek hero, she's ready to settle down and deal with the challenges of living as a "Super Duper."
But nothing is easy for a woman who can turn into a giant snake. Threatened by her unprecedented strength, Alena's enemies team up against her. What's next on the menu? The duplicitous demigod Theseus –backed by a ruthless vampire gang and the power-hungry goddess Hera– is determined to lure her into a glorious, and rather public, battle to the death.
Now humans, even the ones Alena risks her life to protect, are afraid to acknowledge her existence. And when the friends who once rallied around her begin to fall prey to Theseus's manipulative schemes, Alena realizes she must act before she loses everything. But will the price of success be too high to pay?
---
Genre: Paranormal & Urban
Title: Fangs and Fennel
Series: The Venom Trilogy #2
Author: Shannon Mayer
Publisher: 47North
Source: NetGalley
Pages: 258
Date: 1.10.17
Rating: 4/5
---
Dear Reader,
I'm seriously starting to dig this series. When I read the first one, the Dystopian world of Supes and humans being segregated was interesting, especially when it puts our MC in a sad excuse of a hospice and gives her the option of living again… but living a different life.
Alena's found a bit more solid ground in this new supernatural world, and I think it's because she's not fumbling so much that I got to enjoy it a little more. Her antics still drove me up the wall but in all honesty, I also liked it about her. She stuck to her guns and didn't bend to anyone else's opinions or suggestions. I liked her a little more for that.
The plot was pretty interesting, though at times I kept wondering why she'd forget certain things about Theseus, but the only excuse I can give is that it's all still new to her. I love the thought of Greek gods being in this thing, hiding in plain sight being regular people she's already met. Blew my mind when one of them revealed themselves.
And OH MY GOD but Rylee Adamson fans?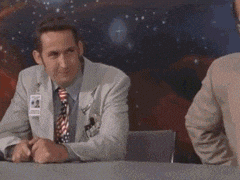 Real moment here: I loved Mayer's Adamson series but stopped when the heartache became too much. I couldn't bare the thought of more people dying, and it was just getting too much for me. But after reading this, I am now more than excited to continue it. I won't spoil it, but let's just say that something happened that reminded me an awful lot of Rylee's world… and it's given me hope.
Slight tangent aside, I liked this book. Love the writing style, the pace and the plot. Some of the characters were enjoyable, though a little distant from me in the reading experience. I didn't really get any of them except for the guys, but I'm a hopeless romantic, so maybe there was more effort on my side without me even realizing it. This more political stance with the Supers makes me really excited, because I can just imagine what the next book will be like for Alena. Her character development's got my interest, and even when I want to choke her at times for repeatedly using the excuse that she is still married to a guy she doesn't even love, I still commend her for making me think twice about the things she does. Definitely makes me take on a different perspective.
Did I mention that she kills some vampires with wooden spoons?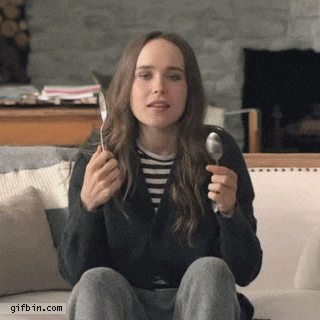 She's such a weirdo but I just can't seem to stop coming back.
Happy Reading,
A Little Darling