Sex, drugs, and spicy tuna rolls?
Resilient and disciplined, tsunami survivor Eve Ono moves to California from Japan looking for a position as a sushi chef. When she's suddenly fired from her restaurant job, desperation drives her to find work on a fishing boat despite her fears of the ocean. To make matters worse, she's stuck in close quarters with her new captain — a man whose raw physicality drives her out of her mind with lust.
Free-spirited and roguish, Sam Lamont is a commercial fisherman aboard his own dive boat, the Bravado. When he makes a bad deal with a deadly loan shark who threatens to take his boat, Sam is in danger of losing both his business and his way of life. On top of that, he's got to train his new deckhand — a beautiful hard-ass who just so happens to be sexy as hell.
A female sushi chef with mad knife skills.
A deep-sea diver who's pissed off a Mexican drug cartel.
Together, they're in trouble, and the only way out is down.
Author's Note:
While this book is a part of the series, it can be read completely as a standalone.
---
About the Author
---
Mia Hopkins writes lush romances starring fun, sexy characters who love to get down and dirty. She's a sucker for working class heroes, brainy heroines and wisecracking best friends. When she's not lost in a story, Mia spends her time cooking, gardening, traveling, volunteering and looking for her keys. In a past life, she was a classroom teacher and still has a pretty good "teacher voice" and "teacher stare". She lives in the heart of Los Angeles with her roguish husband and two waggish dogs.
---
Genre: Contemporary Romance
Title: Deep Down
Series: Kings of California #1
Author: Mia Hopkins
Publisher: The Wild Rose Press, Inc.
Source: IndieSage PR
Pages: 364
Date: 11.20.15
Rating: 5/5
---
Dear Reader,
Oh my God, this was so hot and emotionally intense. Totally satisfied after reading it, and I do mean Sat. Is. Fied. Like. Dayum. Hopkins really knows how to heat things up. And make you cry. I swear if one orifice wasn't glistening tears you know another one was.
Like, holy shit, okay? It's been a while since I've read such hot chemistry! It makes me want to go find work on a boat and net my own Scottish merman, with that low key domineering, hyper-sexed, god-like-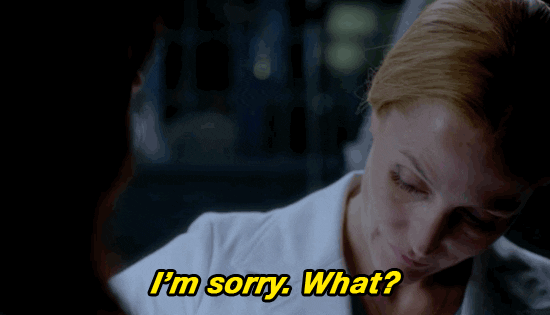 I swear, I had to bookmark the rest of the sex scenes just to be present enough to read the actual book. Sad, I know, but Jesus Christ.
Reviewing. Right. I loved the story. Thought the pace was great and consistent, never boring or lagging. It hit and tugged at all the right heart strings from my side of the book. Eve and Sam are so different, but compliment each other so well in their own life lessons, character and dedication. The romance crept up nicely, and I just freaking loved that the amazing sexathons were a constant bonus. It brought two different people together and allowed them the time and pace to go for things in their own time. Did I mention how much I loved the pace?
Just a great story-telling. The 'enter bad guy' area was pretty cool but towards the end it kinda just faded. If I really cared, it'd probably have left me wondering, but I'm more tied up in Sam and Eve's relationship, so- lol
You definitely gotta check this out if you love the build up of romance, sex scenes that literally burn off the pages (or blue light, whatever floats your boat), hot fishermen with complicated but oh-so-not-so-adorable troubles, hard-working chefs and a few scenes that just may give you enough chest pains to kinda just lay there and wonder… the fuck?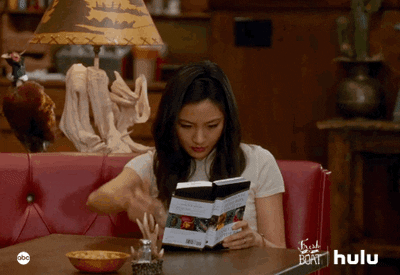 #noregrets
Happy Reading,
A Little Darling
---