Aut Banks is brilliant bad boy with a chip on his shoulder.
Mrs. Macmillan is a substitute teacher way in over her head.
When they're forced to work together, the sexual tension is off the charts.
Will the teacher remain professional or will she be schooled in a lesson on sex by a filthy boy who barely fits in his desk?
*******
Schooled by a Senior is a hot novella that was created originally for an anthology therefore it had to meet certain size requirements. It is all kinds of smokin' instalove that'll have you fanning yourself until the very end.
Please take a seat and open your book…
Class is now in session.
---
K Webster is the author of dozens romance books in many different genres including contemporary romance, historical romance, paranormal romance, and erotic romance. When not spending time with her husband of twelve years and two adorable children, she's active on social media connecting with her readers.
Her other passions besides writing include reading and graphic design. K can always be found in front of her computer chasing her next idea and taking action. She looks forward to the day when she will see one of her titles on the big screen.
---
Genre: Romantic Erotica
Title: Schooled by a Senior
Author: K. Webster
Publisher: K Webster
Source: IndieSagePR
Pages: 91
Date: 1.9.17
Rating: 5/5
---
Dear Reader,
This was totally hot. I'm all for erotica, and it always gives me a pleasant surprise when I find a book that makes things as sexy as the reality is sticky. Maise's life isn't as perfect as everyone thinks it is, and with Aut on a mission to make her his, this story turns into a load of suspenseful drama and taboo kinky fuckery.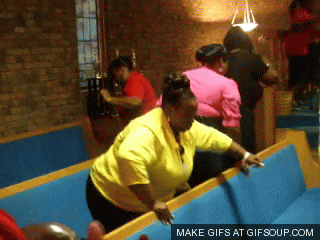 Maise and Aut are completely different people, one full of anger while the other's quieter than a church mouse. I loved seeing the contrast in their personalities and how they came together in the class room (pun intended) but what I liked most was how this short story actually had a really appealing plot. Far from a fast wham-bam-thank-you-ma'am. I couldn't eat anything while reading all the dirty things Aut had to say (bless that boy) but I couldn't stop reading it. He's very charismatic, even when he's ready to fuck someone that isn't Mrs. Macmillan- wait. I just got the irony. Ha ha. Ha. Good one, Webster.
If you love good writing, a good story, a good set of characters who know how to fuc set the pages on fire, totally check this out. This AP English teacher has nothing on this articulate dirty mouth.
Happy Reading,
A Little Darling
---