From the New York Times bestselling author of Blackberry Winter and The Violets of March comes a gripping, poignant novel about the kind of love that never lets go, and the heart's capacity to remember.
While enjoying a romantic candlelit dinner with her fiance, Ryan, at one of Seattle's chicest restaurants, Kailey Crane can't believe her good fortune: she has a great job as a writer for the Herald and is now engaged to a guy who is perfect in nearly every way. As they leave the restaurant, Kailey spies a thin, bearded homeless man on the sidewalk. She approaches him to offer up her bag of leftovers, and is stunned when their eyes meet, then stricken to her very core:
The man is the love of her life, Cade McAllister.
When Kailey met Cade ten years ago, their attraction was immediate and intense, everything connected and felt "right". But it all ended suddenly, leaving Kailey devastated. Now the poor soul on the street is a faded version of her former beloved: his weathered and weary face is as handsome as Kailey remembers, but his mind has suffered in the intervening years. Over the next few weeks, Kailey helps Cade begin to piece his life together, something she initially keeps from Ryan. As she revisits her long-ago relationship, Kailey realizes that she must decide exactly what and whom she wants.
Alternating between the past and the present, Always is a beautifully unfolding exploration of a woman faced with an impossible choice, a woman who discovers what she's willing to save and what she will sacrifice for true love.
---
Genre: Contemporary Women
Title: Always
Author: Sarah Jio
Publisher: Ballantine Books
Source: NetGalley
Pages: 288
Date: 2.7.17
Rating: 5/5
---
Dear Reader,
 This book gave me such mad feels.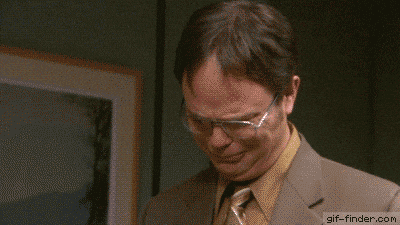 I can't even begin to tell you how I felt reading this! Kailey had a love of her life, but when he disappeared, she was a mess. Then Ryan came along, and he rose her back up with everything in him. They're now engaged to be married, and her life is content. Until she sees Cade on the streets.
Just thinking about him being homeless for God knows how long is saddening enough, but when it's obvious that something is wrong, it makes it even worse! She used to love this man with every part of her, and now he's in such a state…. *cries* What's worse is that she now has to choose whether to confront her feelings buried long ago or help him on his way and continue the lovely life she and Ryan made for themselves.
First off, major points to Ryan for being so supportive and loving. I felt really sorry for what he went through, but I thought it all worked out in the end. What a real sweetheart. And Cade. Ugh! Such a hurricane, magnetic and charismatic and just full of energy and life. To see him go from the top to the bottom of the lows was heartbreaking, especially because he had to live that way for years all alone. It's just so… sad.
I liked the twists, the way it made me doubt the ending and bad guys. Kept me on my toes, kept me engaged, and did I mention I love the characters? Kailey grew a lot, which was good. Some moments she was great, other times she made me want to choke her, but she went with her heart and I'm happy with what she chose.
This is a definite MUST READ. For feels, drama, and tears.
Happy Reading,
A Little Darling