It's been six months since Willow left Kate Bergman's college dorm room to go for an evening run… and never came back.
Everybody else who loved Willow is ready for closure, but something deep inside Kate says that her dearest childhood friend is somehow still alive. And that obstinate conviction is alienating all the people Kate loves most.
Even River McEwan is upset with her, and that's the deepest blow of all. River was Willow's boyfriend, but the three of them- Kate, Willow, and River -have been friends since childhood.
When a professor assigns Kate and River to be partners in a join research project, Kate hopes it's a chance to tear down the barrier between them, but instead faces an even bigger challenge. As she and River meet over the school project, their renewed friendship flares into something more.
Soon River is enticing Kate to do things she's never dreamed of. But while she can't imagine giving up River, Kate doesn't know whether she can- or even should -stop wondering whether Willow will ever come home…
---
Genre: New Adult, Contemporary Romance
Title: What About Her
Series: The Bluff Harbor #1
Author: Emma Tharp
Source: IndieSage PR
Pages: 204
Date: 3.3.17
Rating: 4.5/5
---
Dear Reader,
There's so much drama in here! I forgot even college students have a lot of shit to deal with. Like, damn. Lotsa drama, but I had fun. While reading this felt like I was on an emotional roller coaster with Kate, it still was really interesting. I was so confused, though, on a personal level. Everyone was just so creepy with how they were towards her and they were either spiteful and downright rude or overtly friendly that just made me all shades of suspicious. And WTF, River?
If you're wondering why this isn't a solid 5 stars, it's because I wasn't fully convinced that people just accepted she was gone after 6 months. I could see several years, but it wasn't even a year and everyone- everyone -was already giving up and done with the moping? Shit, maybe that's why she ran away.
Yes, I do believe she's still alive. The whole time I was reading this, I kept getting confused and agitated because while it's a contemporary romance for new adults, I couldn't help but feel like it was a secret mystery/thriller, especially with the way everyone was acting. Like… no. So in my opinion, no way is the girl dead. Or is she?
Definitely check this out if you love the drama and old friends coming together and a town full of creeps that moved on just a little too fast to be normal. Or maybe they got over it normally and coincidentally set a good setting for River and Kate to get their freak on.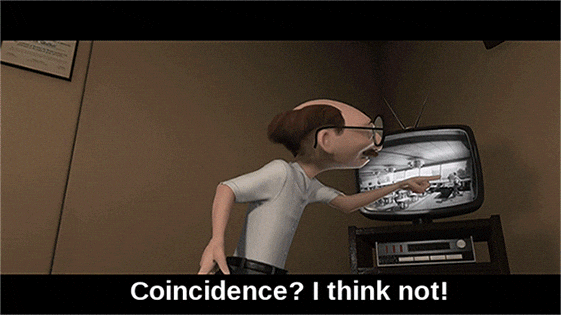 Happy Reading,
A Little Darling