"Darkness isn't all one shade, sweetheart."
Three centuries ago, Molly Darling's ancestors signed a contract in blood- daemon blood -to protect themselves from harm. On the eve she turns nineteen, Molly leaves for her birthday party against her parents' wishes, sick of their warnings about her "betrothal to a demon".
Except that she's very much betrothed, and he's very much a demon — one who's only agreed to the nuptials to steal Molly's ancient daemon powers. Brash, arrogant, and built like a Greek god, Tensley Knight keeps showing up to save Molly from otherworldly attacks, only to insult her a moment later.
As Molly learns more about the demon world, she realizes two things: that her family's safety depends on a successful marriage, while any chance of freedom she'll ever have calls for Tensley's demise.
Yet sometimes Molly spots a tortured soul beyond those liquid grey eyes, and there's no denying the way her skin tingles when Tensley touches it. In Vein of Love, safety requires sacrifice, foe becomes lover, and one must decide whether to kiss… or to kill.
---
Warning: 18+
---
Genre: Paranormal Romance
Title: Vein of Love
Series: Blackest Gold #1
Author: R. Scarlett
Publisher: R. Scarlett
Source: IndieSage PR
Pages: 392
Date: 8.16.16
Rating: 3.5/5
---
Dear Reader,
I really liked the thought of a human family being in debt to a demon one, and having their next set of chosen offspring engaged to be married. One doesn't really see a lot of plots like this, and when it comes to a seemingly hot demon prince forcing himself to find some shrivel of peace with the girl who outright refuses it all, it sounds super funny.
When I finished the story, I was pretty content, but I still thought there were some issues with the book that put my rating stars in the middle. The beginning was confusing, but what mostly turned it off for me was the way Molly acted towards Tensely. Now, I get it. She's a young girl being told all these crazy things and is expected to just accept some rando demon hot guy. Totally get it, man. What didn't do it for me was how closed-minded she was throughout the book. The whole thing. Even when she reluctantly gave in to liking him a bit, she still went all crazy on his ass which only resolved in someone having to save her ass anyway!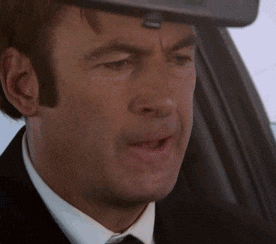 Just… on one hand I really found things frustrating, but on the other, I like the idea and like it enough to want to see what'll happen next. They have major promise as a couple- whether they want to admit it or not -and I'm hoping that things will be a little smoother in the next one. I liked Tensely a little more in this and if anything, he was what pretty much carried it for me, so if you enjoy demons in pain (poor  thing) and a little bit of action and what-what, check it out.
Happy Reading,
A Little Darling