"I needed to win, and they needed to die."
Sallot Leon is a thief, and a good one at that. But Sal wants nothing more than to escape the drudgery of life as a highway robber and get closer to the upper-class — and the nobles who destroyed their home.
When Sal steals a flyer for an audition to become a member of The Left Hand- the Queen's personal assassins, named after the rings she wears -Sal jumps at the chance to infiltrate the court and get revenge.
But the auditions is a fight to the death filled with clever circus acrobats, lethal apothecaries, and vicious ex-soldiers. A childhood as a common criminal hardly prepared Sal for the trials. And as Sal succeeds in the competition, and wins the heart of Elise, an intriguing scribe at court, they start to dream of a new life and a different future, but one that Sal can have only if they survive.
---
Genre: YA Dark Fantasy
Title: Mask of Shadows
Series: Mask of Shadows #1
Author: Linsey Miller
Publisher: Sourcebooks Fire
Source: NetGalley
Pages: 352
Date: 8.29.17
Rating: 5/5
---
Dear Reader,
I'm pretty sure this is one of my favorite non-romantic stories this year. It reminded me a lot of the Hunger Games because of the competition with a 'only one will survive buwahaha' kinda thing but it is so. Much. More. I'm actually really irritated with the people that hated this just because it had a sudden death match like HG, but that's for a blog post soon to come lol. Anyways, Sal is a thief that's tired of working under a crook, and when the opportunity comes to be a part of the Queen's Left Hand, Sal takes it. Now I freaking loved the idea of Our Queen's Left Hand. Woman's got four rings on her- well, her left hand, and she names her four guards after them. THE RINGS SHE WEARS ON HER LEFT HAND ARE THE GUARDS SHE COMMANDS WITH IT.
The idea is so fun and the fact that they wear masks to strip themselves of their identities makes it even cooler. Like, damn. So mysterious and scary and intimidating! But yes, Our Queen's lost Opal, so the search starts for a new one. Twenty-three make up the auditions, some personally invited, others there by actually auditioning for a place, and the rules are quite simple:
kill the other auditioners
don't hurt anyone else
don't get caught
Sal, as far as I'm concerned, is one of my immediate top favorites for characters. I've never met a character like Sal, really. The blurb described Sal as gender-fluid, and I quite liked that about them. They even dressed the part, saying that they preferred to be called he/she/they depending on the clothes they wore to help out the people that insisted on adding personal pronouns. I also enjoyed them because in the beginning, I didn't know whether they were a male or female. I hadn't read the synopsis at the time because they often give away fun things that are naturally built up, but seeing Sal with Elise was enjoyabe, satisfying my romantic side while making it interesting to watch this thief-turned-assassin attempt at playing court to survive.
This world, though. Oh my god. While I loved the competition aspect of it, I also fell hard for what Miller created with these people. It's a kingdom with a new order and a new queen, one who was put on the throne after saving everyone from some bad things. These things I'm referring to are shadows, poor and deadly things that go around seeking a certain flavor of skin to wear in an attempt to find their humanity.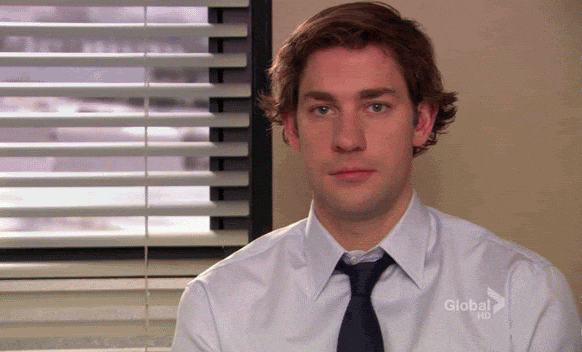 Like holy fuck. I won't say anymore for spoilers' sake but like SHIT that is so creepy on so many levels. And so unique. They played a huge role for me in Sal's ventures and I am more than happy to say that I really hope there's a lot of installments in this series. The writing was good, depicting Sal really well, I thought. It was either indifferent like them or personal and full of anger. Clever with some of the killing and sneaking around. There were some surprises in here, some humor I wasn't expecting (looove) and overall, it was a unique world that promised deliciously dark and dastard things. If you liked the Hunger Games it'll be a no brainer for you, but for those fantasy readers that love dark things and action, definitely check this one out.
 Happy Reading,
A Little Darling