Ash Bennett's had enough. She's not wasting any more time longing for Prince Charming and getting stuck with Prince 'Baby, What's For Dinner?'
If she can't find a respectable, self-sufficient man to start a family with she'll just do it by herself. It's better than pinning all your hopes on a guy who's never going to make you happy. Take Dean Sherwood, sure he's stupid hot but that doesn't pay the bills or remember to pick you up from the airport. No, they're just having a little fun until Ash can find a donor. Right?
If only it was that easy…
Everyone loves Dean. He's easygoing, a great footballer and always up for a beer or sixteen. He also has the attention span of a Cocker Spaniel on MDMA, but that's never been a problem where the opposite sex is concerned. At least it wasn't until he met Ash. Beautiful, driven and wild in bed; she's all he's ever wanted in a wife.
Unfortunately, he's far from what she wants in a husband, what with his perpetually empty bank account and inability to cook anything other than bacon. When she tells him he's not baby-daddy material, Dean vows to become the man she needs, whatever it takes.
---
Genre: Romantic Erotica / Humorous
Title: Open Hearts
Series: Locked Box #2
Author: Eve Dangerfield
Source: Eve Dangerfield
Pages: 294
Date: 4.25.17
Rating: 5/5
---
Dear Reader,
I don't always read romances but when I do, it's almost always Dangerfield. As a sequel to her second book ever published, we see the mains from that book via Ash (the sister) and Dean's (the best mate) story. Now I love the alpha male bossy guys that tell it to me like it is but in this fun case, it's Ash who's the bossy one, and here to win her heart is… the most adorable freaking human I could ever hope to meet.
It never even occurred to me that there could be main characters like Dean Sherwood. He's the sweetest, kindest, most ditzy mega redheaded hot guy I've ever met. Normally clueless isn't attractive but his sweetness makes me forget why I ever chose high intellect over a pure heart. Like, seriously. Within a few pages of his POV, I fell so hard. Can I protect him from his own lady love? That's possible, right?
And Ash. Oh my God, that woman is something else. Were she in any other book, I'd have totally commended her strength and willingness to want better for herself. But like… Dean.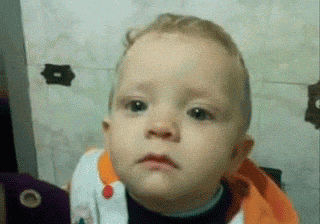 She's so mean to him! *cries* But I loved Ash, so even when all the drama was making me want to kidnap Dean, I didn't, like… hate her. I just wanted to put Dean into protective custody. Aka my secret bedroom. If I had one. But yes, back to the woman he ends up with lol.
Ash is a no-nonsense woman who's through with playing Nice and Forgiving, and with every year that passes, she worries her window of opportunity for the family she's always wanted will close. With the last loser and her last second chance wasted, she decides to take things into her own hands and find a donor to give her at least a portion of the old dream. And things would've gone well, if she hadn't met Dean. Dean, who's like a wet dream… except for the fact that he pretty much needs a mother of his own, cause God knows if not for his roommate, he'd have walked off a cliff if it meant chasing the pretty butterfly (I love you, Dean, really). So then it becomes a struggle between keeping one's dream and following a heart that always seemed to get her into trouble. The sex is- as usual -amazingly hot and hooking, but the feels are also there, and honestly if my You Knows weren't weeping, my eyes totally were. It's just one big journey that you've gotta try.
The writing was pretty good. I paused a bit at the Aussie slang but hey, I learned some things lol. I loooved how personal the POVs were. Ash was so sarcastic and put off by guys that it wasn't even funny (okay it was a little funny) and the situations she just found herself in… smh. I did get scared whenever it came to her POV because I always worried she'd break his heart and I'd just fall apart crying but- well, you'll have to read it to see what happens.
Dean is the ultimate cutie I can't stop raving about, and this is someone who is definitely not-but-oh-so like the guys that end up being forever book boyfriends. The romance was a nice buildup, the sexual tension was hot, and the ending made it all into a nice lesson of the day with the cutest epilogue… it's just freakishly cute, alright? It's an absolute sweet romance with extra spice and teary moments that just makes you want to hide Dean away under your covers. A definite recommend if you love to fall in love and read about one of the world's sweetest guys.. with a tongue like no other.
Happy Reading,
A Little Darling