The day her sister murdered their abusive father, Elizabeth Wilcox stopped being a gentleman's daughter. Willing to do anything to save her sister from the hangman's noose, now she is a spy…
A servant. A thief. A submissive.
Masquerading as a parlor maid and entrenched in the Duke of Montague's estate, Liz is willing to risk all to uncover the secrets that would save her sister.
But submitting to the duke's peculiar brand of discipline surprises her with a heady mixture of pleasure and pain. Eager to relinquish control of her messy life, Liz soon craves the rough hands of Montague and his powerful, passionate attentions. Can she succumb to the hot sting of his hand and the gentleness of his kisses without revealing her true identity and darkest secrets? And what punishment will she face when he realizes her betrayal?
---
Genre: Historical Romance
Title: Disciplined by the Duke
Series: Lords of Discipline #1
Author: Alyson Chase
Publisher: Swerve
Source: NetGalley
Pages: 286
Date: 8.15.17
Rating: 4/5
---
Dear Reader,
If you love your historical romances with a bit of hot kink, you should take a look at this when it comes out in August. Liz and Marcus have a physical connection that goes beyond the appropriate. As a new chambermaid, she has a lot to do if she wants to blend in and get her job done. But not the kind of cleaning you're thinking, oh no. She's got to clean house, starting with the duke's office papers. Particularly a letter that she was told to look out for by a man who's got her by the balls. Liz has done a lot of things, and she'd to it all if it meant getting her older sister out of prison for something she shouldn't be punished for.
A lot of things happened in here. Liz with her struggle of choosing between her sister and the new life she seemed to be accumulating, the history of her poor big sister and the injustice of her lockup. Even the duke's got something major going on. Now the romance wasn't exactly a seller so much as the spanking and forbidden fruit mindset, but I did like the way their relationship was built. That flowed nicely. I also liked the bits of personal history I got from the characters, and the way the pacing matched the action and climax. I really liked seeing her interaction with him and the way temptation seemed to dangle between them every time they were in the same room together. Liz's innocent curiosity with the 'normal' punishments was super hot, and it's what truly started the little mental foreplay between maid and duke. The POVs between them kept things suspenseful because you're falling for them but also holding your ass for when Marcus finds out her dirty secret. I absolutely loved his friends (who are obviously the lords of discipline) because they really made things funny and hot and exciting. I mean, who doesn't get excited over a bunch of hot guys with titles and roguish attitudes?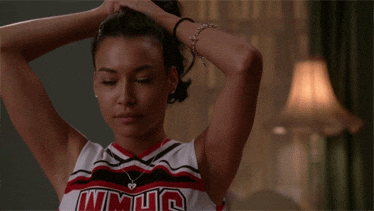 So just like Santana, get ready to suck the life out of this thing, you big fans of historical kinkiness! Danger lurks. People are missing. And Liz will not see the day her sister gets released if she doesn't hurry her ass up. It's pretty good for a single sitting, hot as hell with the way the duke wields his power, and overall, it's a recommend for the kink and fantastic action that'll get your heart pumping.
I so need the second book.
Happy Reading,
A Little Darling
---
---