In the Shadows of Salem, there are no good guys…
For years, Detective Brooke Chandler has been deliberately shielded from the supernatural world. But now that the supernaturals know about her, there's no line they won't cross to harness her powers for their own wicked needs.
To stay alive, Brooke needs to learn what it means to be a Shadow. Unforutnately, the one person willing to help her may be just as guilty of using her unique skills for his own gain as the people she is trying to escape.
Her training comes at a price: helping a fae lord find several dangerous artifacts and shadowing them for his enemies. But the more she uses her abilities, the deeper she becomes embroiled in the cutthroat societies closing in on her. Soon, Brooke finds herself hemmed into a corner, condemned to make an impossible choice that might destroy the human world as she knows it.
---
Note:
This book is currently available ONLY as an audible read.
---
Genre: Urban Fantasy
Title: Shadow Marked
Series: Shadows of Salem #2
Author: Jasmine Walt + Rebecca Hamilton
Publisher: Dynamo Press
Source: Amazon
Pages: 221
Date: 10.28.16
Rating: 4.5/5
[EBOOK NO LONGER AVAILABLE]
---
Dear Reader,
Before I get to my thoughts on this, I recently found out that one of the authors, Jasmine Walt (and my reason for even finding this series), has decided to sign off all rights of the books to Hamilton. They both agreed that they couldn't co-write it anymore and now Hamilton is responsible for continuing the series. I'm a bit bummed that Walt won't be a part of this, but now the books aren't available on Amazon. Like, only their audibles are available.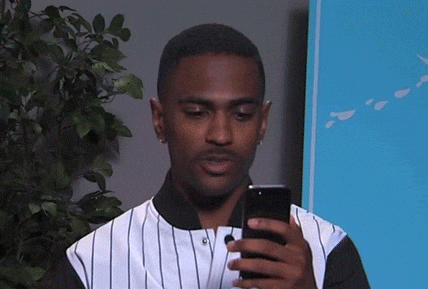 So sadly the adventure ends here for me. I don't do audibles, and if I can't have the book for my kindle, I won't get it, period. I almost feel bad writing this review because you guys won't really get to 'read' it unless you purchase the audible, and God knows when this whole thing will stop being weird. But anyways…
I'm so glad I read this. The first book was a bit rough for me because the character interaction just seemed off, but after this installment? Wow. It's definitely one of those books that make you one-click for the next one! It was suspenseful with the danger and 'maybe they like each other?', funny (sarcastically so) and the flow just felt better for some reason. Chandler got used to the paranormal world, so maybe that's why it stopped being awkward.
I loved seeing her struggle to stay one step ahead of the people constantly trying to blackmail and hassle her. The fae, witches and others are always cool to read about, but add that to Detective Chandler's active lifestyle of not dying and Maddock- oh, Maddock – and you've got a seriously entertaining read. I loved the chemistry between them (totally reminded me of Moning's couple, actually, my OTP, and I think that's why I went all heart-eyed on this thing) and recommend it for the readers who love paranormal, they-kiss-really-good books with writing that makes you forget you're reading in the first place.
If you do purchase the audible, let me know what you thought of it. I'm always on the fence with those things but I'm slowly leaning toward MAYBE trying one out one day…
Happy Reading,
A Little Darling