For Louisa, the Christmas period has never been full of joy and cheer, unless you counted a drunk mother and her trail of deadbeat boyfriends. So when she gets the opportunity to become a chalet girl in the resort of Alpe d'Huez in the French Alps she jumps at the chance. Only she gets more than she bargained for when her assigned family turn out to be three hot bachelor brothers with a penchant for partying and women.
When Louisa is asked to join the brothers on a trip to a remote log cabin high up in the mountains she has no choice but to go or risk losing her job.
Only things don't go according to plan when a heavy snowstorm hits, trapping Louisa and the three horny brothers for the entire Christmas weekend. Can Louisa fend off their advances or will she succumb to an Avalanche of Desire?
---
Author's Note:
This is a reverse harem with high heat levels. #whychoose
---
Genre: NA Romance, Reverse Harem
Title: Avalanche of Desire
Series: Brothers Freed #1
Author: Bea Paige
Source: Bea Paige
Pages: 134
Date: 2.28.18
Rating: 4/5
---
Dear Reader,
Uh, yeah. Expect your face to go WTF with the ending cause HOW CAN YOU LEAVE US ON A CLIFFHANGER LIKE THAT? I'm not even annoyed with it right now (the caps are total love, honest) because I felt like the book gave me exactly enough to feel satisfied. Apparently the last chapter was just an ADDED BONUS FOR SATAN.
Ugh. I'm like so happy right now. It doesn't seem like it, but I'm really relieved that I ended up liking this thing. Hard. The beginning started off interesting enough with family issues, and Louisa's new job was cool because up until now, I'd had no idea what a chalet was. The first half was a combination of hot excitement and mildly cheesy dialogue, but honestly I think the sweet stuff was just wasted on a grouchy bitch like me. I did, however, think the deep talk was a little quick, considering how guarded they all are. I saw where the author was going with it but I personally would've liked more build up to accept what went on in the beginning.
I liked the way it had funny moments, how sometimes I'd find myself squealing or smiling really hard. I adored the second half of the book, because that's where I totally got swept up by all the hot sexy sweet ass moments and then when it came to a slow end, I couldn't stop crying. AND. THEN. THAT. ENDING.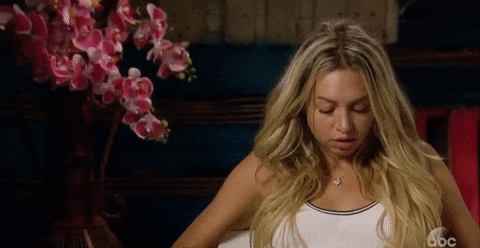 Honestly, I'm like really intrigued with this thing. It's a "reverse harem" cause it's three for the price of one sad heart just wanting to be loved and cherished and appreciated for everything it was and wasn't. Ugh, I'm already getting withdrawals and it hasn't even been an hour yet. Where's the second book?!
Happy Reading,
A Little Darling