Tennyson Clark is getting a life.
First step: quitting her job as assistant to Dominic Anderson, star quarterback for the Washington Warriors, her best friend… and the man she's been secretly in love with for years. But since the gorgeous, if overprotective playboy has only ever seen her as his BFF, she's finally ready to relinquish her tattered fantasy and move on. Enter steps two and three: new job and new man.
Football is Dominic's life, and with his contract soon up for renewal, all his focus needs to be on the game.
But Tennyson- dependable, logical Tennyson -is making that next to impossible with her mysterious new job and her sudden interest in online dating. He doesn't do relationships. But the thought of another man touching her sexier-than-hell curves has him suddenly wanting more from his best friend.
Indulging in hot, dirty, what's-my-name sex with no strings and lots of benefits is simple, uncomplicated… until it's not.
---
About the Author
---
Naima's love of romance was first stirred by Johanna Lindsey and Linda Howard many years ago. Though her first attempt at writing a romance novel at 11 never saw the light of day, her love of romance and writing has endured. Now, she spends her time creating stories of unique men and women who experience the dizzying heights of passion and the tender heat of love.
She is the wife to Superman– or his non-Kryptonian, less bullet proof equivalent –and mother to the most awesome kids ever. They all live in perfect, domestically-challenged bliss in the southern United States.
---
Genre: Contemporary Romance
Title: Scoring Off The Field
Series: WAGS #2
Author: Naima Simone
Publisher: Entangled: Brazen
Source: IndieSage PR
Pages: 186
Date: 3.12.18
Rating: 4.5/5
---
Dear Reader,
If you're looking for something hot and funny with that love angst and utter need for friendship, check this out. Tenny and Dom have been best friends since childhood, and considering their sad pasts, it's not hard to understand why they're both so protective of each other… or why one of them's been in love with the other for more than a decade. But no woman likes to be treated like a little sister by a man she's held a light for, and now she's finally decided to try living her own life without his help. The only problem is Dom, who can't fathom why she'd want to get away from him all of a sudden.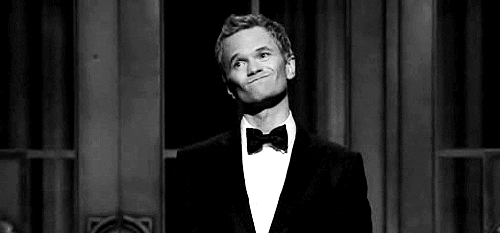 I thought it was a pretty quick romance when I finished it, but despite the quick burning, every page was packed with sarcasm and hilarious lines that I Just adored because of how much it showed Tenny's personality. The woman's a hoot, and add that to a desirable body and considerate, sweet heart with her supportive smile, and you can't help but wonder why Dom's head is shoved so far up his own throat that he can't see what he has. Like seriously, dude! Seriously! His oblivion to everything though is part of the entertainment, so as much as I'd like to complain, I also couldn't help but smile whenever he suffered with this "new" and "unusual" attraction to a woman he'd only seen as Tennyson Clark until quite recently.
The story was very familiar, so I personally had a hard time just going with the flow, but I guess this would eventually happen to me as an avid reader, eh? So yeah, the whole thing seemed a little too much like something I'd read before, but damn were there hot scenes! Like Tenny and Dom's chemistry is off the charts, so even if you felt that either one had a reason to haul tail out of town, you still couldn't help but love it when the sexual tension became too much. It's because of their chemistry and the funny lines that I'd recommend this. You get a dedicated control freak too hot for his own good and a woman too nice for her's. It's all hot, and fun, and with the cool friends they have and all those sexy-as-hell moments, boring is the last word you'd use to describe the reading experience.
Happy Reading,
A Little Darling