Mirror, mirror on the wall.
What's behind that fated call?
He's the seer of present, future, and past,
Yet remains a nameless face entombed in glass.
Raised as a servant in the underwater kingdom of Atlantica, Alastor worked his way up to a regal member of the Royal Guard. Only as a decorated soldier did he stand a chance of winning the hand of the woman he's loved since childhood… Poseidon's only daughter, Princess Vanessa. But, when the war against humans rages, dark magics are evoked to give the mermen a fighting chance. Temporarily granted legs, they charge from the sea into a doomed battle.
Doing the bidding of his masters as a trusted pawn,
The claims of his loyalty couldn't be more wrong.
Walking on land, with bodies all around, Alastor's lone goal becomes returning to the ocean and the only life he's ever known. A plan that is quickly diverted when Hades, Lord of the Underworld, appears with a twisted agenda all his own. Cast to a land far from the lapping comforts of home, Alastor's sole companion is a troubled misfit named Sterling that soon comes to depend on him. Trained to be a hero, how far is Alastor willing to go to return to the woman he loves? And can he live with the sacrifices he's forced to make?
Each day he schemes to break free from their thrall,
and honor a self-made vow… to kill them all.
---
About the Author
---
RONE Award Winner for Best YA Paranormal Work of 2012 for Embrace, a Gryphon Series Novel
Young Adult and Teen Reader voted Author of the Year 2012
Turning Pages Magazine Winner for Best YA book of 2013 & Best Teen Book of 2013
Stacey Rourke is the author of the award winning YA Gryphon Series, a chillingly suspenseful Legends Saga, and the romantic comedy Adapted for Film. She lives in Michigan with her husband, two beautiful daughters, and two giant dogs. She loves to travel, has an unhealthy shoe addiction, and considers herself blessed to make a career out of talking to the imaginary people that live in her head.
---
Genre: YA Fantasy / Fairy Tale & Folklore
Title: Entombed in Glass
Series: Unfortunate Soul Chronicles #2
Author: Stacey Rourke
Publisher: Anchor Group Publishing
Cover Designer: Najla Qamber Designs
Source: Lady Amber's PR
Pages: 171
Date: 3.29.18
Rating: 4.5/5
---
Dear Reader,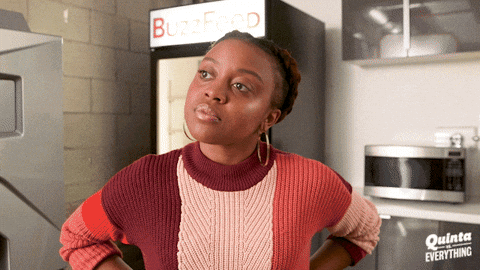 I am seriously getting hyped with every second that sets in after reading this book. So much possibilities and awesomeness could come from this series and I am so deliriously happy. Have you started the chronicles yet? No? WHY NOT???
Alastor, the love of our previous heroine's life,  was left to the bloodied shores of lost warriors after the battle between the surface dwellers and merfolk turned for the worse. His love, Vanessa had attempted to see her people return victorious by giving them human legs, but sabotage forced Alastor to trust questionable help and go on an adventure that's supposed to get him closer to Vanessa even if it's in the opposite direction. I seriously loved the first book that retold The Little Mermaid's story from Ursula's point of view, so you can imagine how heartbroken and excited I was when I got to read her lover's book with that heavy foreshadow in the cover and title!
This is easily one of my favorite books of the year. I love retellings and Rourke just has a natural way of playing with the famous tales and making it her own. Vanessa's story was very dark and serious with that sharp edge of romance, but Alastor's story was surprisingly funny. I appreciated the comedy that immediately made its presence known within the first chapters, and though there were a lot of other dark stories told within this one, it was Alastor's sarcasm and suffering with Sterling's constant mad ramblings (I love them so freaking much) that really made the whole thing feel like the damn perfect package. Like I caaan't right now! It was just so funny but great because of the adventures and heartfelt with the sad but necessary moments and- gah. It's a gooey of awesomeness.
The book is full of adventure and heart, and I think you'll really enjoy this with all the twists it has on its plot and the introduced characters that take you to some very familiar places. It's a total fantasy series you really should be reading.
Happy Reading,
A Little Darling