Tobias Kaya doesn't care about The Savior. He doesn't care that She's the Ruler of the realm or that She purified the land, and he certainly doesn't care that She's of age to be married. But when competing for Her hand proves to be his last chance to save his family, he's forced to make The Savior his priority.
Now Tobias is thrown into the Sovereign's Tournament with nineteen other men, and each of them is fighting- and killing -for the chance to rule at The Savior's side. Instantly his world is plagued with violence, treachery, and manipulation, revealing the hidden ugliness of his proud realm.
And when his circumstances seem especially dire, he stumbles into an unexpected romance, one that opens him up to unimaginable dangers and darkness.
---
About the Author
---

Jenna Moreci is a Silicon Valley native and Youtube sensation, dominating the authortube community with her straightforward and hilarious writing channel. A lifelong storyteller, Jenna specializes in crafting thrilling adventures with heaping doses of bloodshed and romance.
When she's not writing or 'tubing, Jenna enjoys angry music, potent wine, and laughing until her face hurts with her goofball fiance.
---
Genre: Romantic Fantasy Adventure
Title: The Savior's Champion
Series: The Savior's Series #1
Author: Jenna Moreci
Source: Jenna Moreci
Pages: 562
Date: 4.24.18
Rating: 4.5/5
---
Dear Reader,
I've never read Jenna Moreci before but after reading this book, I will most definitely be looking out for her. There's no doubt that her writing is great, as it was full of captivating moments, funny dialogue and suspenseful scenes all set on a great reading flow. I'm the type to prefer characters talking and telling the story that way, as opposed to one of the characters taking on a narrator's perspective and just telling me everything like- well, like a narrator. I thankfully didn't get that with this. Tobias was an artist in training who gave up his dreams to provide for his broken family, and despite his struggles and near-impossible obstacles, he managed to come a long way.
I've got to say. I freaking loved the book because it fed into my undeniable need for more Hunger Games competitions. But because it's all in the name of love, it's like I got the NC-17 version of The Hunger Games and The Selection.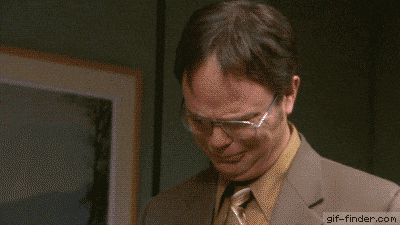 Tobias is a no-nonsense guy and he's a little oblivious despite being so smart, which I found endearing. I liked seeing him in a few damsel situations because it made things different. I normally don't like fighting scenes because I find them boring but with this book, I actually really enjoyed them. The trials, the fights, it was all so fast and easy to take in. Instead of dealing with pretty words to wrap my head around, I just got to envision badass moments of death or survival. It was great.
Things did dim down for me toward the ending, and it was because of the romance– which, if we're really gonna lay blame, dimmed because of the plot. I totally called it the second spoiler I won't say happened, but at the same time, I couldn't for sure tell for certain, so it was a constant on-the-fence thing. The action, the budding romance, all the other great stuff is what made me second-guess my assumptions of the plot, and I'm glad it happened, because I don't really like predicable books. The ending wasn't as surprising for obvious reasons, but the why of things was nothing like I'd imagined, so that was a good shock. A few things confused me at times, but I just blame them on politics. That never sounds clear to me.
Overall, this is a recommended read. The action scenes, the deceit, the alliances and new relationships, the new experiences. All of it was great and fit well together, and if you've liked anything I said so far, then what are you waiting for?
Happy Reading,
A Little Darling