Here's the first thing you need to know about Miss Cathy Williams: I am the daughter of a daughter of a queen and my mama never let me forget it.
Though born into bondage on a "miserable tobacco farm" in Little Dixie, Missouri, Cathy Williams was never allowed to consider herself a slave. According to her mother, she was a captive, bound by her noble warrior blood to escape the enemy. Her means of deliverance is Union general Phillip Henry "Smash 'em Up" Sheridan, the outcast of West Point who takes the rawboned, prideful young woman into service. At war's end, having tasted freedom, Cathy refuses to return to servitude and makes the monumental decision to disguise herself as a man and join the Army's legendary Buffalo Soldiers.
Alone now in the ultimate man's world, Cathy must fight not only for her survival and freedom, but she vows to never give up on finding her mother, her little sister, and the love of the only man strong and noble enough to win her heart. Inspired by the stunning, true story of Private Williams, an American heroine.
---
Genre: Historical, Literature & Fiction
Title: Daughter of a Daughter of a Queen
Author: Sarah Bird
Publisher: St. Martin's Press
Source: NetGalley
Pages: 416
Date: 9.4.18
Rating: 4.5/5
---
Dear Reader,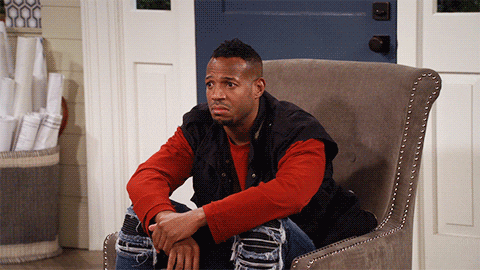 If I had to read this for class, it'd be my favorite thing school ever did for me. I do not do history books and for whatever reason, I thought this was a fantasy read (it was probably the word 'queen' that did it) and this kind of literature always scares me off, but when I actually opened to read it, I found myself enjoying the way things were written. A mix of history and fiction, Daughter of a Daughter of a Queen sent me on a heart-breaking and yet empowering journey that ultimately led me to making this my favorite read as of 2018.
This needs to be a movie. I wouldn't say this was a one-sitting kind of read because, since we're keeping it real, it'd take a miracle for me to be that much into history. But Cathy Williams was something else for me. She was stubborn, and strong-willed, and did what she wanted, when she wanted it done. Cathy let everyone (okay a selective and safe few) know that she was the descendant of a warrior queen. It's what kept her going her whole life, and it just completely wrecked me with how amazing of a character could be part of history. I read somewhere that a vital part of this book wasn't true, and I do understand that not everything in history isn't; it's one of the reasons why I don't like history in the first place. But this… woman. God. I found myself wanting to know what she'd do, what tragedy would befall her next. I never thought I'd cry over this genre but I did, several times, to the point that I had to put it down just to collect myself. And the ending!
Since I don't usually read this genre, I'm not sure what's expected of a story like this, but I loved it. I loved her heartaches, I loved her accomplishments, I loved her love story. I did not love the ending because damn it, it only wrecked me more! but this is definitely a recommended read. I'm not sure if it matters to you whether or not the author is white or black, but I hope that you at least get to know everything Cathy Williams did as a woman before it was legal for us to serve in the military. God knows I'm going to look her up after this.
Happy Reading,
A Little Darling