Elle never believed she'd have it all, but she kind of does.
She's got a fantastic job, a gorgeous apartment, and a smoking hot French boyfriend who trips over himself to cater to her every desire.
Sure, she never saw herself getting married, but she's starting to think Jackson might be the man to change her mind. However, when her boyfriend's dominating mother comes to call, Elle will have to confront more than just her fear of commitment.
Jackson's mother is far more dangerous than her couture clothes and impeccable manners imply. She's made it clear she'll do anything short of murder to keep Elle away from her son.
---
Genre: Contemporary Romance
Title: Something Else
Series: Something Burrowed novella
Author: Eve Dangerfield
Publisher: Limitless Publishing
Source: Amazon
Pages: 104
Date: 7.12.17
Rating: 5/5
---
Dear Reader,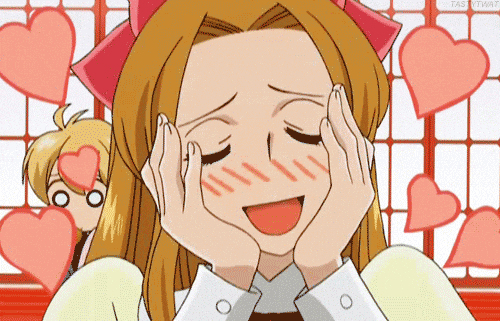 The novel that first gave me Elle and Jackson really made me love the couple because of their love-hate relationship that only escalated at her BFF's wedding week, and Elle was a refreshing heroine to read about when it came to her major slight anger issues and dominating presence in the bedroom. She was hysterical in Something Burrowed, and Something Else– despite being less than half the size of the novel -only seemed to make it better for me. It's like a hundred pages of Elle and Jackson's HEA, but when Jackson's sweet, sweet mother comes to ruin the mood, it's a total battle between the two women Jackson wants most in his life.
When I think of the plot in the long run, it's not very complicated. It's actually pretty simple: "monster-in-law", but without the ring.
Poor Elle doesn't even get the rock before her boyfriend's mother is there breathing down her neck in the hopes of driving her away for good. And Elle's got some of the biggest brass balls, so she isn't some dainty flower to bend over when someone isn't nice to her. But she really struggled with playing nice against a horrible woman, and as an emotional masochist, I devoured this thing like it was chocolate.
This would be a good read for Dangerfield fans, but I also think it'd be a fun and major spoilerish way to get into the author if you've never read her! Loved the drama, the struggles between the family you're born into and the family you choose. The writing style was great and flowed so easily, I forgot I was reading at times. I loved the further development, loved the fights and makeups, the hot scenes… it's just an overall satisfying stamp of approval for me, okay? Honestly can't express anything more without spoiling the thing.
 It's a definite recommend of this title and author if you love sexy things with humor, heart and the mad feels that'll get you crying and laughing all in one sitting.
Happy Reading,
A Little Darling