It's a fine line between love and hate.
Bitch… Ice Queen… Frigid.
Macey Prince is no stranger to a nickname or two. The words once hurt, now they're her armor. Being a Prince might be a life sentence she can never escape, but Macey isn't willing for her to be collateral again.
Then in a rare moment of weakness, Macey lets someone in. Without realizing, she gives a piece of herself to him and it's not long until he wants more.
To uncover the girl behind cruel words and icy stares.
She should hate him.
She does hate him.
Anything less would be a disaster waiting to happen.
But sometimes the thing we hate is the thing we need most.
---
About the Author
---
Contemporary romance and romantic suspense…
written with feeling.
L.A. is author of contemporary romance novels ranging from sweet with just a hint of steam, to suspenseful reads full of angst, tension, twists and turns. Home is a small town in the middle of England where she currently juggles being a full-time mum to two little people with writing. In her spare time (and when she's not camped out in front of the laptop) you'll most likely find L.A. immersed in a book, escaping the chaos that is life.
---
Genre: (Mature) YA/NA Contemporary Romance
Title: Wicked Needs
Series: Wicked Bay #5
Author: LA Cotton
Publisher: Delesty Books
Source: Social Butterfly PR
Pages: 227
Date: 10.24.18
Rating: 4.5/5
---
Dear Reader,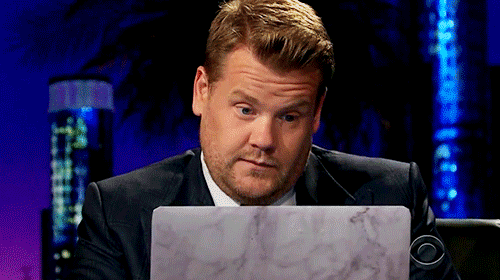 It's official. I am too old to be dealing with this kind of drama LOL! I sincerely think this series can be easily eaten up by those who are older young adults. But I mean even those who love drama would see this as the Second Coming, so let's just bask in the fact that Macey and her mystery guy have… a lot of stuff going on.
First off, I love how the author kept me guessing for what felt like forever. It was funny, enticing, and then I got impatient because I just couldn't figure it out, but then it got revealed and my MIND EXPLODED. It honestly took me a while to not get mad about it. And then I accepted it and it became this really weird, cool thing. Like, "Whoa… got a perspective." It was the strangest thing. For me, I tend to make those with bad track records less attractive, and those who've done well as nearly god-like in the looks department. And there was so much going on with the mystery that I started thinking outlandish things but I did not see this coming. I had a lot of reactions but I'll just say that I'm glad it happened the way it did.
Macey ended up having a completely different outlook from what was usually portrayed or assumed in the last installments. I feel like I came full circle with her. I felt bad for her, I got irritated, maybe a little bored for a short time, but then it would change and it'd be his POV and it would all just keep me moving along. I did sense a pattern that appears in all the installments but it's good so it's not a bad thing. I loved some of the things Cotton wrote about when it came to family troubles and trusting someone. It was a different issue for this couple, but it was also what helped them to grow. I don't know… it was a lot and not enough. Fast and slow. Predictable and heart-breaking. I think I'd be down to see more of them but only if they were dealing with new territory I could follow. It's a recommended read if you love the genre and a definite recommend if you haven't read this author, yet.
Happy Reading,
A Little Darling