Five possessive gods and the end of mankind. That's my fate.
I always thought the end of the world was a myth. But then, I also thought Norse gods were make believe, too.
They're not.
Five of them are coming for me. They claim I will only survive if I surrender to them, body and soul.
But they don't realize it's about so much more than carnal servitude. I am so much more than they could ever suspect. So much more than even I knew.
I am the only one who can stop Ragnarök from covering the world in ice and darkness. The only one who can save gods and men alike from annihilation.
And in the shadows lurks betrayal so deep it will change the fate of the world…
---
Warning:
Not suitable for those who are triggered by dubious consent. No alpha dicks and omega pussies were harmed in the making.
---
Genre: Paranormal Fantasy
Title: Ragnarök Rising
Series: The Omega Prophecy #1
Author: Nora Ash
Source: Booksprout
Pages: 280
Date: 1.9.19
Rating: 4.5/5
---
Dear Reader,
Nora Ash has written a lot of hot books that always find a way to pull all the strings that go straight to my belly. It's never a dry page here.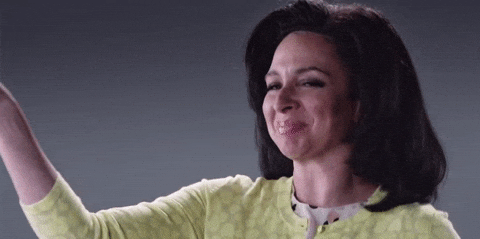 And it's not even that it's really heady with the take-me-now sex. I mean, obviously, these Alpha males sing to me like nobody's business, but I also love how she can pull the right heartstrings that make me wanna cry. And sometimes I do, when certain things happen. Being able to write about sex and emotions and make me feel like I'm doing both is great. It's the main reason why Ash is one of my favorite authors and one of three that seriously bring the heat. I love all her books. Majority of them are on the novella side of length, but I like that she's able to pack in all the intensity. Due to my reading slump, however, the shortness of these books is actually preferable at the moment. I get everything I need to and am left wanting more. Did the cliffhanger kill me? Yup. I think I swore a time or two when I realized what was coming up, too.
I just really loved this. Norse mythology is amazing and getting the myths from this kind of perspective makes the book cooler. Sons of gods. Apocalyptic consequences. Hot, amazingly dirty sex with a heroine who's slowly discovering that with every surrender, a new manner of strength reveals itself to her. It's very cool. And I liked these people. They all started out pretty basic but that's always needed when introducing a new story and cast. I liked watching them evolve with more depth as the story progressed. It made things easier to take whenever things changed.
I wouldn't recommend this to those who get triggered by big dicks savagely taking women who say they don't want it but completely rut in tight anticipation. You'll seriously hate it and the last thing I need is a paragraph on why this is not good for anyone. But if you're like me and enjoy that ruthless taking, then totally read it. I'm already dying to get one of my friends to read this. There's just something about getting your Sub side a serious fantasy of epic proportions. Especially when your hopeless romantic side also gets some feeding! But I won't say why with that bit, you'll have to read it to find out why. :3
Happy Reading,
A Little Darling