When Zara and Lessie finally got their hands on a piece of the Dragon God's heart, they thought their path was clear.
Head to the Forge of Derynnis, gain the death god's favor, and convince him to destroy the evil relic once and for all.
But getting to the Forge is no simple feat, and it's not even the first thing on Zara's list.
Between battling the Dragon God's sinister will, evading Salcombe's sabotage attempts, and securing the future of her people, Zara's got her work cut out for her.
And when she finally reaches the death god's lair, the price she'll be forced to pay for his help might just break her…
---
Genre: NA Fantasy
Title: Test of the Dragon
Series: Dragon Riders of Elantia #5
Author: Jessica Drake
Publisher: Dynamo Press
Source: Jessica Drake
Pages: 237
Date: 1.6.19
Rating: 3.5/5
---
Dear Reader,
This series is written by an author whose first series captivated my heart. I enjoy her writing and the things she comes up with, but with my reading slump, it's been harder to get into the books I'm usually looking forward to. The Dragon Riders of Elantia started off as something extremely intriguing. I mean, the classes separated by dragon-riding rights and floating islands?! How cool is that?! Just think about that.
Lessie is my favorite character in this series because of how pure she is. She's hilarious, she doesn't irritate me, and she's always true to herself. There's something sincerely alluring about her that always makes me smile, and I just can't see myself loving her less for however long this series is going to be. Now, her rider Zara is something different. She's very… complicated. For me. She has her moments and I can see why she and Zara get along so well, but recently, her decisions have been aggravating. It's made it harder to enjoy the things that come from her choices, and when you're reading a book from a POV of a character you just can't get with sometimes, it's hard, you know?
The first time I read this book, I wasn't feeling it. Things didn't meet expectations, I was feeling sad about still not agreeing with how fast things happened between some characters. But I read this book again, and the second time around was much better. It started off pretty good the first time but the near first half felt slow (even when I reread it). The first 20% didn't move much and I worried it would always set the pace for the rest of the novel, but I'm glad I reread it. Both reading experiences ended up being something like a roller coaster, but it was the last 20% in my second time reading this that it really finally got me.
I won't say what happens in the end but let's just say that I finally started to feel the thing that got me excited when I first read from this author. And the last 20% totally killed me.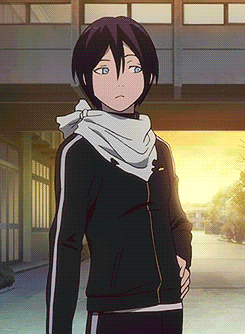 Killed. Me. I wish the whole book was like that for me, but I'm just glad that I got at least some emotional turmoil on the last note. It definitely made me excited for the next (and last?) installment and it's why the rating bumped up a bit. I recommend this to those who like dragons and fantasy/steampunk stories, but expect some slow building.
Happy Reading,
A Little Darling