Bianca
Pretty things don't distract me.
In my line of work, a distraction will get you caught. Or in my case, blackmailed. But this isn't the only time I've been hustled, and soon Connor Hayes will learn that men are only pawns in my end game.
I don't love.
I hate.
Even a pretty boy like him.
Hayes
Two wrongs don't make a right.
Except when they are five-foot-seven and hotter than my exhaust pipe. So, I blackmailed her. It was either that or turn her in. And if anyone was going to put her in handcuffs, it was going to be me. Bianca Morgan stole the only woman I've ever loved.
It's only fair she replace her.
---
About the Author
---
A self-proclaimed reader enthusiast, Kristy started her journey back in 2009, reading and writing when her daughter was napping. Establishing her place in Corporate America (because something had to pay the bills), writing became her dirty, late-night secret.
After eight long years, she released her debut novel, Commander (previously titled, Commander in Briefs). It was a long road, but she can honestly say, the road less traveled had the most beautiful sights.
The only thing Kristy Marie loves as much as reading and writing is sports! Especially those that require muscles and a nice ass. Her favorite is, and always will be, baseball. She's such a fan, that she even married her small town's high school's centerfielder where they still live with their three badass kids.
---
Genre: Contemporary Romance
Title: Drifter
Series: Commander in Briefs #3
Author: Kristy Marie
Cover Designer: Letitia Hasser
Cover Model: Patryk Stawinoga
Source: Wordsmith Publicity
Pages: 274
Date: 1.21.19
Rating: 4.5/5
---
Dear Reader,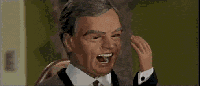 God, I totally died when Connor walked in thinking they were blowing each other. I honestly couldn't breathe, and I hadn't even gotten halfway through the book, it was that great. I thought Marie really set it all up nicely. Connor's been that pain in the ass that survives off of pissing everyone off in this series, and when he finally got his own book, I seriously had a hell of a time slipping in like nothing. It was so easy to get into the swing of things. Gorgeous, the second book in this stand-alone series of veterans, was a lot more emotional for me. More serious. More sad. But this book? God, it's like two different people.
And that's what makes Marie great. She's able to write about three different couples; six people with different ways of thinking and different personalities. All of them affected me differently, and compared to the other two, I'd say Bianca and Hayes were a little more like Anniston and Theo, but only because they were more flirtatious and dangerous (and I'm pretty sure they both got off on it) whereas Breck and Cade were more serious. I mean, they did deal with serious shit, so it makes sense, right? I mean they were totally cute in this book, too, finally letting their hair down. Well, Cade, at least. Breck was still the same, and we got to see how others saw her from Bianca's POV. Seeing together these three women who changed the lives of those who'd been sadder than the dog pound commercials with Celine Dion in the background was a heady feeling. I thought Marie really brought back everything I loved about her first book, Commander in Briefs.
Like… the guys were there for Breck in her story, more so with her than with Bianca, actually, but like… it was different. With Anniston, she created the family that is today. Breck helped the man who never smiled, and she created companionship with the other men who were there in the beginning but never really opened up to anyone else. Then Bianca came along, and it was like because she was so different, things were approached differently. She interacted with the others, including new faces, but it's almost like the guys saw the kind of woman she was– someone far different from the sweet Breck –and gave her the distant respect she deserved. They didn't try to hold her hand, sing Kombaiya. They measured her up, saw something in her, and gave their guy nod to the woman who had finally pinned down the twenty-five-year-old manwhore. And honestly, how cool is all that?
I rave about this book but it sits at a 4.5 – 5 for me. I absolutely loved everything that Marie brought in this installment, but personally, I'm not much of a sappy person unless it's done a certain way so that's why I'm mentioning this now. Because aside from the sap lines, I thought this book was a total five stars. It was very different from the second book, which I didn't slip into as easily as the first one, but it was just a constant flow of laughter, flirting, guilt, reevaluations, second-guessing and triple-planning. The variety of emotions makes me appreciate this author even more. And I really, really liked Bianca. She was easy to get and easy to relate to, someone mysterious and hard and yet still so vulnerable and fragile. I loved her quirks and how she was a total match for Connor and his flirtatious ass, but I also thought it was refreshing to get someone who didn't know whether to hit or kiss Connor Hayes.
He's almost always pissing someone off or being hilarious, and I don't think I personally got enough of his bad side to better slip into the chapters that brought that side of him out. With Cade (Gorgeous), it felt like nothing but, and then with Connor, he was all smiles until something happened, and then he shut down and got coaxed right back out. I love that this book really kept the others around, emphasizing one of the greatest parts about this entire series, which was the commander and the family she rose from the ashes herself. I love that woman.
This is a definite recommend if you love military romances, or if you enjoy sassy couples with their push and pull, if you like romances that hold a delicate balance of resistance and reluctant hope until it's just a straight HEA from here on out. If you just love contemporary romance or the thought of kleptos having their own story, read it. Just READ it, because I thought it was funny, well-written with their voices coming through clear, and overall hot and sentimental. I'm totally sticking around for a long, long time. I want to see what the Foundation can do for the people of Madison and the rest of the world.
Happy Reading,
A Little Darling