In a freezing world, where everyone knows the day they will die, three teens break all odds.
Franny Bluecastle, a tough city teen, dreams of dying in opulence, to see wealth she's never known. Like the entire world, she believes it's impossible to dodge a deathday.
Until the day she does.
Court Icecastle knows wealth. He also knows pain. Spending five years in Vorkter Prison, a fortress of ice and suffering, he dreams of life beyond the purple that haunt him and the world that imprisoned him.
Mykal Kickfall fights for those he loves. The rugged Hinterlander shares a frustrating yet unbreakable connection with Court — which only grows more lawless and chaotic as their senses and emotions connect with Franny.
With the threat of people learning they've dodged their deathdays, they must flee their planet to survive. But to do so, all three will have to hide their shared bond as they vie for a highly sought after spot in the newest mission to space.
Against thousands of people far smarter, who'll live longer, and never fear death the way they do.
---
Genre: YA Science Fiction & Fantasy, Romance, LGBT
Title: The Raging Ones
Series: The Raging Ones #1
Authors: Krista & Becca Ritchie
Publisher: Wednesday Books
Source: NetGalley
Pages: 400
Date: 8.14.18
Rating: 3.9/5
---
Dear Reader,
I… wow. It's been a while since anything has surprised me, and I'm weirdly excited by what just happened. Not many seems to shock me if I have no prior investment, emotion-wise, so it's always nice to find new authors/books who surprise you with all these things and you're left not knowing what to do with yourself.
The Raging Ones was a book I honestly didn't think I'd like as much as I do now. I'd forgotten what it was about, so I was going in blind, but the first chapter caught me in its thrall and I hadn't been able to leave until the very end, where I then discovered that I'd have to wait until August for part two in this duology.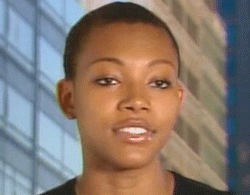 So many things need to be said about this book. It focuses on three young teens who've been matured by a society where everyone knows their death date, and when you have a whole wave of people and a culture just accepting things, it's hard to not go against the grain, you know? But when life gives them each an opportunity (well, sort of) to do something about it, it begins a story that leads them all to a secret place called StarDust, where you could qualify to leave the frozen planet and be among the stars. It's a high dream to aim for, but with fate-or-other tying Court, Franny and Mykal together, anything is now possible.
The Ritchies did a great job at focusing on the important bits of the stories, trying not to linger too much on one detail/scene before shifting focus onto something that would move along the story. I still felt things to be very laggy, but mainly because of the way things were written. It took too long for me to get to the point of a lot of things and though at times it nicely built up the suspense and emotions, there were other times when it cost me the momentum, and that's worse. And while the story at times see-sawed, I thought the characters did a good job at holding their own; pillars of the story, they kept things strong. Franny was that hardest to get used to because of her insecurities and initial character as a person. Some things she did, I disagreed with, but she changed, grew, and I ended up liking her a lot more. Probably more than anyone else? Mykal was a sweetheart, a poor bulldog with confident issues. He had a lot to go against, and his story was the saddest for me, which is why every time his POV came up, I just kept wanting to put him in my pocket. Court's story was probably the most interesting of the three. It seemed more fleshed out than anyone else's, and there was just something about it that really made it stand out. He was as hard as he was soft, and who couldn't relate to a person who struggles with maintaining a wall to protect all the fragility that is uniquely you? When the world is harsh, it's hard to continue being soft without willingly taking in the hurt. I totally felt that with all three of them and it was one of the things that made reading this so enjoyable.
The characters were great. Like the story and everything else I mentioned, they too were a little wobbly, but I thought that when it came to nailing the important things, they did it. I understand that this is the authors' first YA novel, which makes me a little more lenient on the wobbly bits, but aside from the people, the plot and pacing, I thought everything was a golden 75%. Not quite out the park, but seriously worth seasonal tickets.
Happy Reading,
A Little Darling