Half a year ago, Samita Madin shared one steamy night with a friend — what she thought would be just a fling with that firefighter her mom didn't like. But she couldn't stop thinking about Slater Reinhard in the weeks that followed.
Especially once she realized she'd gotten pregnant from their tryst.
Samita had every intent of staying in Toronto, keeping the baby a secret from Slater. But then demons attacked North America in a massive catastrophe known as the Breaking, which let Hell pour onto Earth. Separated from her family, and injured in a collapsing building, she has no choice but to let Slater protect her– and their unborn baby –from the preternatural onslaught.
But now Slater's one of the preternaturals.
He's been bitten by a werewolf since the last time they saw each other. He's changing from a hero firefighter into a monster with urges that he can't control. A lot of those urges have to do with Samita.
He only needs one glance from Samita to vow he'll get her and their baby through the end of the world. And Slater has every intent of claiming Samita as his mate.
---
Author's Note:
Due to explicit sexual content, this book is intended for mature readers 18+ only.
---
Genre: Paranormal & Urban Fantasy Romance
Title: Summer Court
Series: Tarot Witches #4
Author: SM Reine
Publisher: Red Isis Books
Source: Amazon
Pages: 200
Date: 7.31.16
Rating: 2.5/5
---
Dear Reader,
So… I'm not really sure how to think of this final installment in the Tarot Witches series. It's a lot like Wretched Wicked, which is a novella and the mark of the final book in the Preternatural Affairs series (I'm reading the first book right now). Rather than a story, it's a bunch of memories tied together to give you a basic idea of how everything went down. This isn't my favorite form of story-telling, and to be honest, I was in a bad mood while reading this. Samita was very difficult in general and she never gave me a legit enough reason to accept why she acted the way she did. She redeemed herself for a small moment before blowing it up with my patience, but I'm glad she got the perfect happily ever after in the end. I'm just disappointed that about three-fourths of the book was extremely hard to read without skipping pages.
I felt like I'd missed books' worth of information. There were a lot of new people and their stories didn't match up with what I'd been given in the previous three books. It made it hard to follow and accept, and it just made everything worse for me whenever perfect Slater came around only to be kicked away again. I read on one of the reviews that there are books (like the War of the Alpha series?) that talk about these people, but this is a series with four books that relied on each other, and it just seemed strange to time jump so many times in this series. Not only are you missing backstory from these new people who are supposed to be extremely important, but you're missing out on the character growth that lead these people on the path they're taking now. And seriously, some of these people's choices in life have freaked me the fuck out. And why does this feel like deja vu?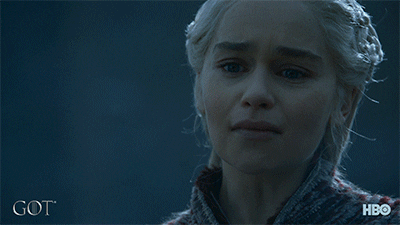 This seemed less like a series and more like something that needed a title, with the last installment filling in the cracks. I'm not sure where Reine was going with this, because part of me feels like I should have read her books in publication order than in the separated series they are, since everyone's stories seem to loop in and out (I'm assuming) of the other series. Cause there's either chunks missing or I really have to go and now hunt down all the books that will fill me in, and that doesn't sound very fun.
But let's talk about the things I loved. I won't go into detail about the "3/4 horrorfest" that made me want to hurt a pregnant paraplegic, but I loved the way Reine wrote Genesis. Even when the world was ending, I was shaking my head at Samita, wondering how someone could be so fucking stubborn with everything about to be ripped away from them, and I'll admit: when she didn't get to hear a reply and everything died, I was happy. Am I proud? No, but you can bet your ass I enjoyed that moment of sick satisfaction at seeing the consequences of her selfishness. I don't care what you call it, it was still selfish. And I like that at the end of this installment, she talks about how the truth is ugly and can't be changed, because it reminded me of my thoughts in regards to the three women (not Ofelia, I love her). Am I happy that Donne is mated to a psycho? Not really, and I'm actually a little uneasy about all this because I don't want to see any people I like on the wrong side of war. I hate watching people head toward a cliff you can't steer them from. It's a gross feeling.
Still, SM Reine is one of my Forever Favorites. There isn't a person I'd steer away from her, as I believe that she does really great books. This one will probably be one of the few books of hers I didn't like, but it only makes me excited for the other books I haven't gotten to. I'd recommend this only if you want to know how the series ends. With the way everything happened, I honestly feel like you could have skipped the first three books, it's that disjointed. The new series, Tarot Witches: The Raven Knights saga is amazing and I'm happy that I love it so far. After reading this, though, I'm a little frightened for these people. I've seen the future. I've read lines that haven't happened yet. Gah. Another mind-blown mind fuck to deal with before the next book.
Happy Reading,
A Little Darling