For seventeen-year-old Aurora Lahey, survival is a lifestyle.
DEMONIC DESTINY
Aurora has the crappiest superpower on the planet. And it's just unleashed a hit squad from hell. Demons are on the hunt, salivating to carve her carcass into confetti.
CHARISMATIC KILLERS
The Hex Boys- mysterious, hunky, and notorious for their trails of destruction -have the answers Aurora needs to survive. But their overload of deadly secrets and suspicious motives makes trusting them a potentially fatal move.
LETHAL ALLIES
The battle to save her family, herself, and stop demonic domination may cost Aurora everything worth living for, and force her to reveal her own dark secrets. But no worries. She needs the Hex Boys to pull this off, and, chances are, teaming up with these guys will get her killed anyway.
---
Genre: YA Paranormal & Urban
Title: Demons at Deadnight
Series: Divinicus Nex Chronicles #1
Authors: A&E Kirk
Source: Amazon
Pages: 429
Date: 1.7.12
Rating: 5/5
---
Dear Reader,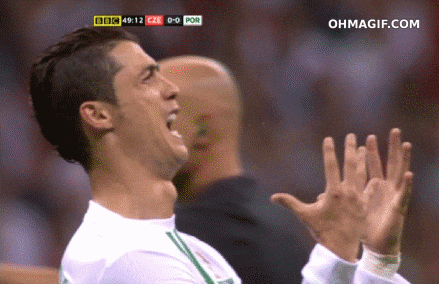 I have no idea how many times I've read this thing. When I first stumbled upon it, the cover caught my eye. I may or may not be obsessed with redheads but the colors were striking and I thought the title was interesting. It took me a while to get to it but when I finally did, I was hitting myself over the head wondering why it took me so long in the first place.
It's got a weird heroine, weirder guys (but they're hot) and a family support system that you really don't see all the time. Many YA books give their heroes/heroines little to no family with tragic beginnings, but for Aurora, she has parents who love each other and four siblings that help keep her well loved and level-headed (and okay humbled because they're ruthless like that). When Aurora and her family move [back] to Gossamer Falls and she gets… reacquainted with some old friends sans Australian, Matthias Payne, she has six different personalities to deal with (the infamous group unanimously nicknamed the Hex Boys, not six personalities inside herself) but more than that, she has trust issues to work through after being left for dead in an LA alleyway, she has to get her grades back up because of the hospital stays, and oh — let's not forget the powers that don't exactly help her out.
She can see demons, and most times, they pretend they don't see her. Until she gets to GF and is almost killed by one, then it's pretty much do or die. She does a lot of weird stuff that made me roll my eyes but she's very endearing. Her attitude is positively pessimistic and she's sarcastic, she makes me laugh but she's also protective of her family and is pretty logical (when she isn't jumping to crazy conclusions). She has her head on straight, and I never have to worry about her getting mopey to the point of useless. I think it would physically kill her to even attempt that level of downness.
This is everything I look for in a perfect book. Aurora's hilarious, and the guys are just as silly. Twins Ayden and Jayden couldn't be more opposite but I like that they both have concerns for Aurora in their own way. Logan is on the shorter side and it's cool to see that a guy doesn't have to be 6'4″ to have great fashion sense and be a kickass hunter (did I mention they were demon hunters? No? Sorry, guess that's a spoiler). Tristan is a total nerd but he's also easily flustered like Logan and I find that beyond adorable. Blake is just-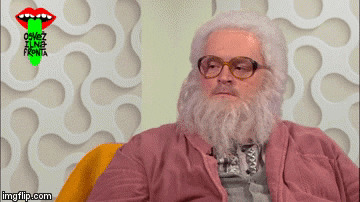 Ugh, I need him protected 24/7. He's so adorably sweet and ridiculous and reminds me of Johnny Bravo, and he makes me smile. But he also reminds me of those people who are always smiling, and that's why I need a protection service on his Native American ass ASAP. The sixth member of the Hex Boys, Matthias, is my favorite, and yes he is also the stereotypical YA Guy. Grumpy, dark and broody, mean, and totally cute. Aurora sadly doesn't end up with him but I still have my hopes. I'm a sucker for hate-to-love romances and while I'm pretty sure she's gonna stick with the guy she chooses in this book, I can't say anything's impossible.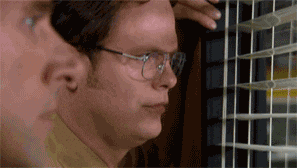 High hopes. High hopes, indeed. But I won't go on about Matthias. I'll probably wait for the fourth installment to fangirl about him. This book is well recommended because of how light-hearted and silly it can be while still getting in some lowkey serious and spooky bits. The Laheys touched my heart and I loved whenever they got protective over Aurora. Her parents are hilarious. It's just a good book to start this series, and who doesn't love a near eccentric heroine duking it out with six hot heroes who all have their own powers? Oh, did I not mention that as well? Guess you better start reading.
Because I'm nice like that, Demons at Deadnight is currently labeled Read Now on NetGalley so head on over to get your copy. Now.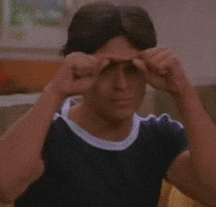 Happy Reading,
A Little Darling